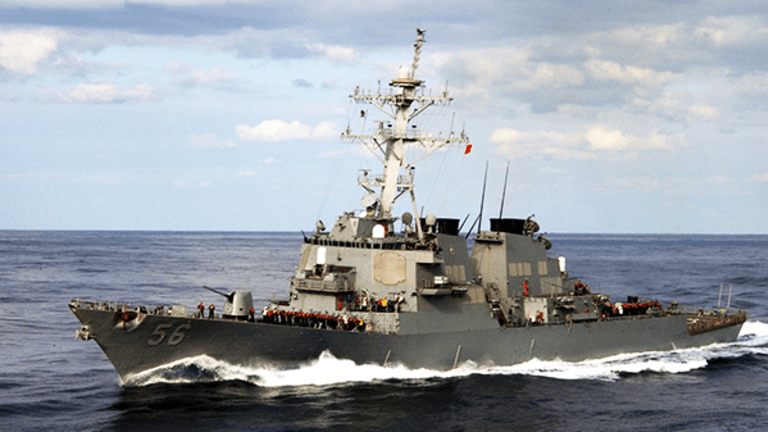 USS John S McCain Collides with Oil Tanker, 10 Sailors Missing
This is the second incident in two months involving a Navy destroyer
USS John S McCain Collides with Oil Tanker, 10 Sailors Missing
USS John S McCain has collided with an oil tanker off the coast of Singapore early Monday morning.
Ten U.S. sailors are missing and five were injured when the guided-missile destroyers was involved in a collision with the Alnic MC. Search and rescue operations were underway and the Singapore Nave and Police Coast Guard are in the area to provide assistance.
"Initial reports indicate John S. McCain sustained damage to her port side aft," the U.S. navy said Monday.
In a statement, the U.S. 7th fleet said there was significant damage to the hull which brought flooding to crew berthing, machinery, and the communications room.
The ship is currently sailing back to port under its own power.
The ship was named for the grandfather and father of Senator John McCain, who took to Twitter Monday morning.
Monday's accident is the second such incident in as many months, involving a U.S. Navy destroyer. In June, the USS Fitzgerald collided with a Philippine-registered container ship off the coast of Japan. The incident killed seven crew members.
More of What's Trending on TheStreet: