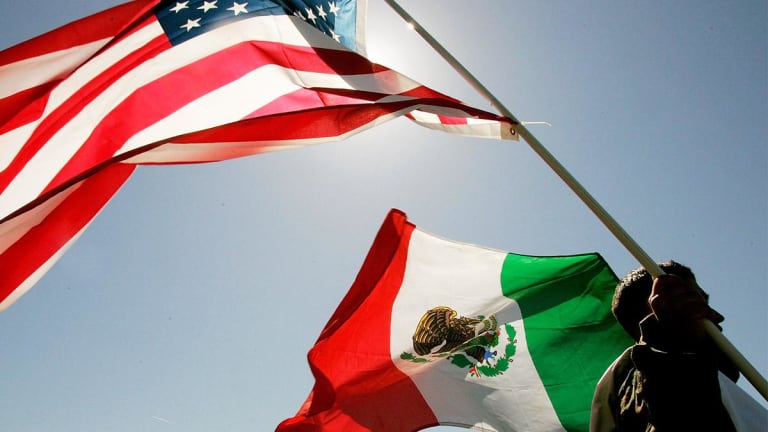 U.S. Reaches Deal With Mexico to Avoid Tariffs
President and State Dept. announce deal to halt threatened tariffs on Mexican imports.
President Trump late Friday said in a tweet that the U.S. has reached a deal with Mexico that would avoid tariffs that were scheduled to go into effect Monday on Mexican imports.
Secretary of State Mike Pompeo announced the agreement: "We would like to thank Mexican Foreign Minister Marcelo Ebrard for his hard work to negotiate a set of joint obligations that benefit both the United States and Mexico," Pompeo said in a statement. "The United States looks forward to working alongside Mexico to fulfill these commitments so that we can stem the tide of illegal migration across our southern border and to make our border strong and secure."
Pompeo's statement did not include details of the agreement.
Trump's tweet said the tariffs "are hereby indefinitely suspended. Mexico, in turn, has agreed to take strong measures to stem the tide of Migration through Mexico, and to our Southern Border..."
Stocks gained both Thursday and Friday, in part on reports that the White House might postpone the threatened 5% tariff on all Mexican imports.
The Dow Jones Industrial Average climbed 263 points, or 1.02%, to 25,984, the S&P 500 rose 1.05%, while Nasdaq rose 1.66%.