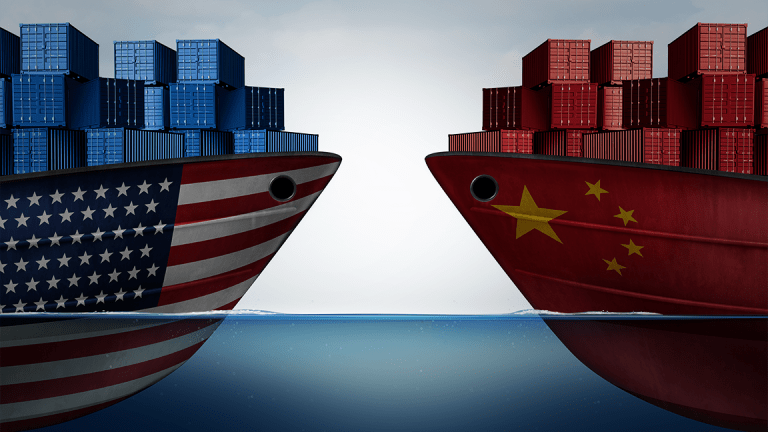 U.S. and China Just Wrapped Up Their Trade Talks
The China-U.S. trade talks wrapped after two days of meetings.
The China-U.S. trade talks wrapped after two days of meetings.
The China-U.S. trade talks ended on Friday. The U.S. delegation is on its way back to the U.S. after the two-day talk.
Neither Chinese officials nor U.S. officials spoke to the press after the end of the meeting on Friday. "The two sides agreed that a sound and stable China-U.S. trade relationship is crucial for both, and they are committed to resolving relevant economic and trade issues through dialogue and consultation," reported the Xinhua News Agency, which is government run.
The Wall Street Journal reported on a copy of leaked U.S. trade demands, which were later verified by a U.S. official. According to the document, one of the United States' biggest goals was to even out the amount of trade with China. Currently, there is a $200 billion trade deficit between the two countries.
U.S. officials released a statement about the visit to China on Friday afternoon, "The delegation held frank discussions with Chinese officials on rebalancing the United States-China bilateral economic relationship, improving China's protection of intellectual property, and identifying policies that unfairly enforce technology transfers."
Chinese and U.S. officials agreed to meet quarterly to further trade talks.
These talks ended just a day after President Trump received a letter from a thousand economists asking him to rethink his tariffs.