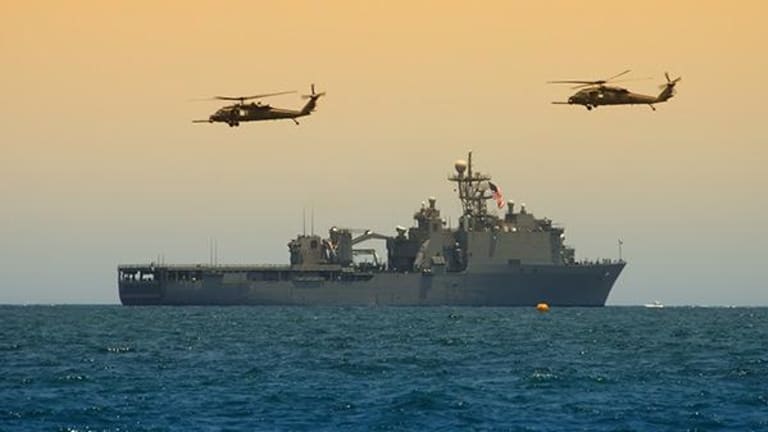 U.S. Navy Ship Fires Warning Shots at Iranian Vessel
The Iranian vessel came within 150 yards, prompting warning shots from the U.S. Navy.
A U.S. Navy ship fired warning shots at an Iranian vessel near the Northern Arabian Gulf Tuesday after the Iranian ship came within 150 yards of the U.S.S. Thunderbolt, Reuters reported.
The Thunderbolt, which was accompanied by several U.S. Coast Guard vessels, reportedly attempted to communicate by radio with the Iranian ship but was ignored. The Iranian vessel appeared to be from Iran's Islamic Revolutionary Guard Corps. 
An unnamed U.S. defense official told AFP that the Iranian boat was "coming in at a high rate of speed." The boat didn't respond to any signals or calls, prompting the U.S. Navy to fire off warning shots.
The last time the Navy fired warning shots in Iran was in January, when a U.S. Navy destroyer fired three warning shots at four Iranian fast-attack vessels near the Strait of Hormuz.
Watch More with TheStreet:
5 Outrageously Expensive Jimmy Choo Shoes and Bags That Should Scare Coach