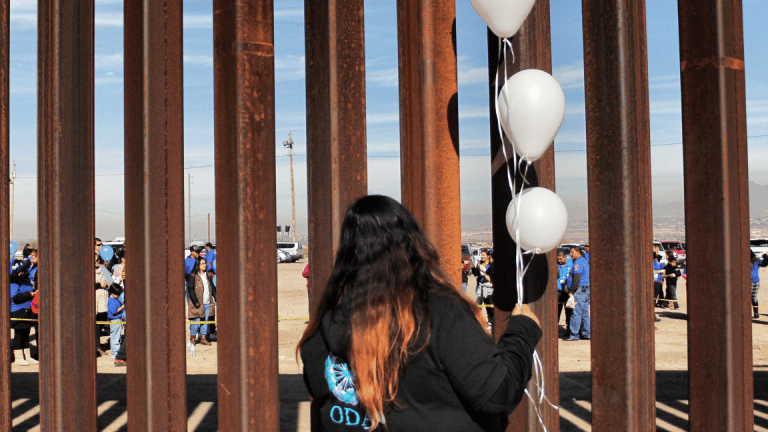 U.S. Government Shutdown Over Border Wall Funding Nearly Certain
House and Senate adjourn Friday without passing funding bill for the federal government in a shutdown spat that Trump once said he'd be "proud" to own but for which he now blames the Democrats.
The  House and Senate adjourned Friday night, making a partial government shutdown certain amid a disagreement over funding for President Trump's border wall proposal.
As they adjourned, Senators were told they could go home and will be given 24 hours' notice before any vote, Bloomberg reported. The Senate is expected to meet again by noon Saturday, according to CNN.
Earlier, the Senate had moved to consider a House bill that includes more than $5 billion in funding for the barrier across the southern border that Trump says is critical to gaining his signature. However, Senate Democrats, who are in the minority in the upper chamber, have called the wall funding a non-starter.
Republicans need 60 votes to pass the continuing resolution, under normal Senate rules. It is possible Senate Majority Leader Mitch McConnell could invoke the so-called nuclear option, requiring only a simple majority to approve the measure, but his spokesman has reportedly said that is not going to happen. 
"My colleagues, here's where we are. It's now clear that Republicans have enough votes to proceed to the pending legislation on government funding, disaster relief, and border security. Within the Republican conference, there is strong support for the president's reasonable request for more resources to tackle the urgent situation on our southern border," said McConnell in statement Friday.
McConnell said that Republicans support the House-passed bill that includes border security cash, but that support was needed from Senate Democrats.
But Senate Majority Whip John Cornyn, a Republican of Texas, said the chance of an agreement by midnight Friday was low, according to a report from CNN, hours before the House and Senate had adjourned. 
"There's not going to be a vote tonight. You could take it to the bank," Cornyn was quoted as saying by CNN.
A week ago Trump told Senate Minority Leader Chuck Schumer, D-NY, and House Minority Leader Nancy Pelosi, D-CA, he would be "proud" to see a government shutdown over the border wall funding. However, Trump backtracked Friday, seeking to blame Democrats for the impasse.
"It is really up to the Democrats. Totally up to the Democrats as to whether or not we have a shutdown," Trump said Friday during a televised signing for the "First Step Act" and "Juvenile Justice Reform Act."
"It is possible that we'll have a shutdown," he continued, "I would say the chances are probably pretty good, because I don't think the Democrats care so much about maybe this issue, but this is a very big issue."
Sen. Schumer of New York, earlier on Friday, countered Trump's claims.
"President Trump has thrown a temper tantrum and has us careening towards a Christmas #TrumpShutdown," said Schumer on Twitter earlier on Friday.
Trump had also claimed Friday that the border "wall would pay for itself on a monthly basis" because it would save on other security and immigration security spending. While campaigning for president, however, Trump claimed the wall would be paid for by Mexico.
A shutdown could force some 800,000 federal workers to face furloughs or work with no pay, just days before the Christmas holiday. 
Before the Senate left Friday, the body passed a bill to make sure furloughed workers get paid during a shutdown, said Chris Van Hollen, U.S. Senator for Maryland, over Twitter.
"The Senate has passed our bill to make sure our federal workforce will still get paid if there's a shutdown. The House should pass it immediately," said Van Hollen. 
Save 66% with our '12 Days of Holiday Deals' Sale. Join Jim Cramer's Action Alerts PLUS club for investors and get our best deal of the year. Click here for details or to sign up.
This article was written by a staff member of TheStreet.