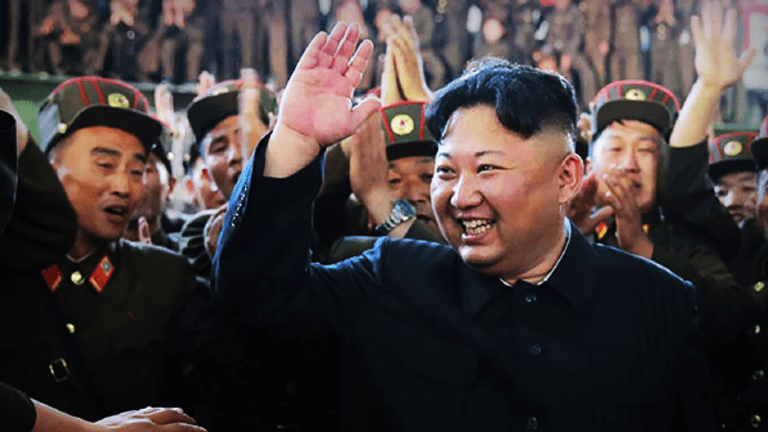 U.S. Flies Bomber Near North Korean Border in Latest Show of Force
The move demonstrated the "full range of military capabilities" available to the United States, a Pentagon spokesperson said.
A day after North Korean leader Kim Jong-un called U.S. President Donald Trump a "mentally deranged U.S. dotard," the U.S. Air Force sent bombers closer to North Korea than ever before.
Reuters reported Saturday, Sept. 23, that U.S. Air Force B-1B Lancer bombers flew in international airspace close to North Korea's eastern border. The show of force demonstrates that the U.S. government has a "range of military options to defeat any threat," Pentagon spokeswoman Dana White said in a statement.
"We are prepared to use the full range of military capabilities to defend the U.S. homeland and our allies," White added, according to Reuters.
Earlier on Saturday, China's earthquake administrator said a "suspected explosion" in North Korea caused a magnitude 3.4 earthquake. The cause is still unknown.
Kim's remarks on Friday followed Trump's remarks at the UN General Assembly that he may "have no choice but to totally destroy North Korea," deriding Kim as "Rocket Man." Trump repeated the epithet at a campaign event in Alabama on Friday, adding that Kim is a "madman out there, shooting rockets all over the place" who "should've been handled a long time ago."
More of What's Trending on TheStreet: