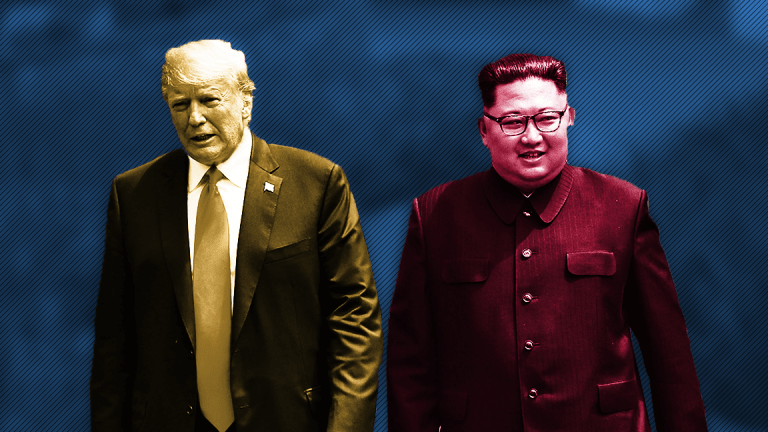 Trump Tweets Plans for Second Summit With North Korea's Kim Jong Un
Trump praises North Korean dictator in tweets announcing plans for second summit in Hanoi later this month.
President Trump tweeted late Friday that he will meet with North Korean dictator Kim Jong Un for a second time later this month, in Hanoi, Vietnam.
Trump and Kim held their first face-to-face meeting in Singapore last June.
Trump said officials with his administration had completed discussions with North Korean officials and set the meeting for Feb. 27-28.
Trump predicted that North Korea will become "a great Economic Powerhouse," adding that the North Korean leader "may surprise some, but he won't surprise me because I have gotten to know him & fully understand how capable he is. North Korea will become a different kind of Rocket - an Economic one!"