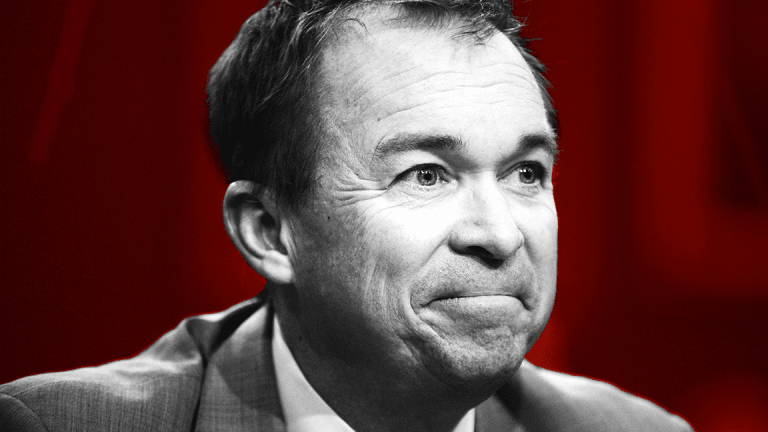 Trump to Name Mulvaney Acting Chief of Staff
President tweets plans to name director of the Office of Management & Budget to key role succeeding Gen. John Kelly.
President Trump tweeted late Friday that he will name Mick Mulvaney, currently the director of the Office of Management & Budget, as acting chief of staff.
Mulvaney will succeed Gen. John Kelly, who Trump announced earlier this month is leaving the position at the end of the year.
Mulvaney was reportedly among several people under consideration after Nick Ayers, Vice President Pence's chief of staff, declined to take the job.
Earlier Friday, former New Jersey Gov. Chris Christie took himself out of consideration.
Trump's son-in-law Jared Kushner was also reportedly among those under consideration.
The move comes amid the possibility of a government shutdown on Dec. 21, if Congress and the administration can't reach agreement on a funding bill. Trump has threatened to allow a shutdown if Congress doesn't pass funding for a border wall with Mexico.