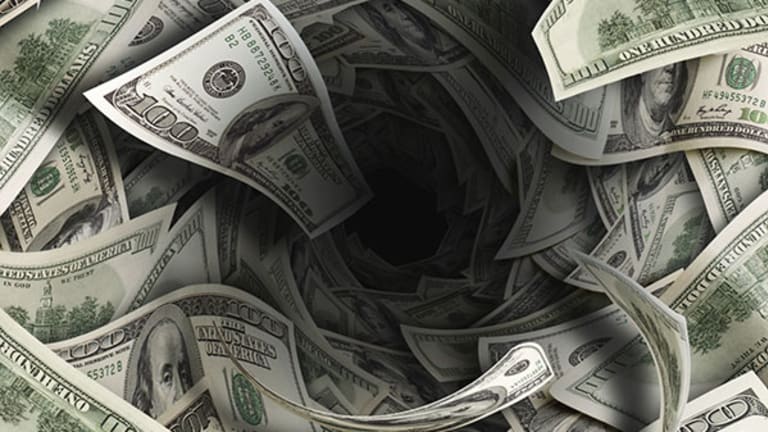 Trump's 'Big Six' Tax Plan: $2.6 Trillion Comet or $4 Trillion Black Hole?
Trump's Big Six tax plans could be a massive corporate boost or a staggering loss of revenue.
U.S. President Donald Trump is expected to outline details of his long-awaited tax reform plans during a Wednesday speech in Indiana that could either provide a massive boost to American companies or cost taxpayers many billions more in lost revenue.
Multiple media reports suggest the president will announce his ambition to cut the U.S. corporate tax rate to 20% from its current level of 35% and offer an undefined form of relief that could unlock and estimate $2.6 trillion in profits that sit, un-taxed, in the accounts of American companies all over the world. He may also detail a series of changes to personal income tax rates, as well as a plan to eliminate state and local tax deductions as a partial offset.
Goldman Sachs, however, calculates the 'Big Six' proposals could cost as much as $4 trillion over ten years, or 1.7% of GDP over the same period, in lost tax receipts and that House debates on next year's budget are likely to limit the President's ability to deliver relief on such a massive scale.
"That said, tax reform is finally starting to move and recent developments suggest a rising probability that tax legislation will be enacted by early 2018," Goldman wrote, noting that current Senate proposals would give Trump around $1.5 trillion to play with. That could lead to both corporate and individual tax relief "while allowing lawmakers to avoid some of the most controversial base-broadening measures that might otherwise be necessary to offset the cost of the tax cuts."
We'll know more when the President takes to the podium at 5:00 pm eastern time, but markets are certainly prepped for action: the U.S. dollar index, a measure of the greenback's strength against a basket of six major global currencies, rose 0.5% overnight and into the European session to a one-month high of 93.43. Benchmark 10-year Treasury yields, in the meantime, have jumped 8 basis points to a near two-month high of 2.30%, while European stocks are trading at the highest level in 10 weeks.
A good portion of those moves, it must be said, came from Federal Reserve Chairwoman Janet Yellen's speech yesterday in Cleveland, where she said it would be "imprudent to keep monetary policy on hold until inflation is back to 2%" even though she and her colleagues still aren't sure that they understand why consumer prices haven't spiked as unemployment has tumbled to a 16-year low.
Some took the cryptic message as a suggestion that the Fed will hike rates in order to preempt any impact that fiscal stimulus -- either in tax cuts or new government spending -- are likely to have on the world's biggest economy.
Others aren't so convinced. 
"We're not holding our breath on today's tax plan ticking our 'trading principles' at this stage and prompting markets to seriously reprice US reflation prospects," said ING foreign exchange specialist Viraj Patel. "While we may see some headline-driven moves in US yields and the dollar, we think markets have learnt their lesson from earlier this year of buying into tax reform promises too early."
'The Wolf of Wall Street' Jordan Belfort Talks Financial Fraud and Bitcoin
Don't miss these top stories on TheStreet: