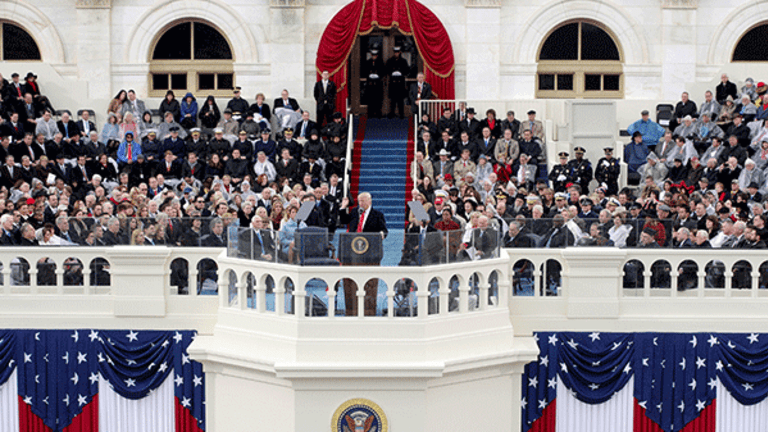 Trump's First Big Move: Repealing Obamacare Mandate
Federal agencies told not to enforce penalties for people who fail to have health insurance.
President Donald Trump late Friday took one of his first major policy actions by issuing an executive order undoing one of the key pillars of the Affordable Care Act, the individual mandate requiring all Americans to carry health insurance or pay a penalty.
The newly sworn-in Trump in the Oval Office signed an order giving federal agencies authority to undo rules created under the ACA that obligate them to enforce the penalty for people who do not purchase health insurance as required by the law, also known as Obamacare.
Obamacare relies on the mandate to make sure the pool of insureds has enough healthy people to cover costs of the program. Republicans have targeted that aspect of the ACA as a particularly onerous burden on Americans' freedom to be custodians of their own lives.
The impact of the order won't be immediate because it doesn't identify specific federal rules to be eliminated. Also, insurers have already baked current ACA rules into their 2017 policies and the overall result won't be apparent to consumers until 2018. 
The move doesn't in itself repeal Obamacare, which set up state insurance exchanges where Americans can buy individual policies and, if they qualify, helps cover the cost of policies with government subsidies. The law also forbids insurers from denying coverage to people with pre-exisiting conditions. Trump and Republican lawmakers controlling Congress are preparing legislation to repeal and replace the law. Trump has directed Tom Price, the nominee to head the Department of Health and Human Services to present "repeal and replace" legislation at the time as soon as he is confirmed.