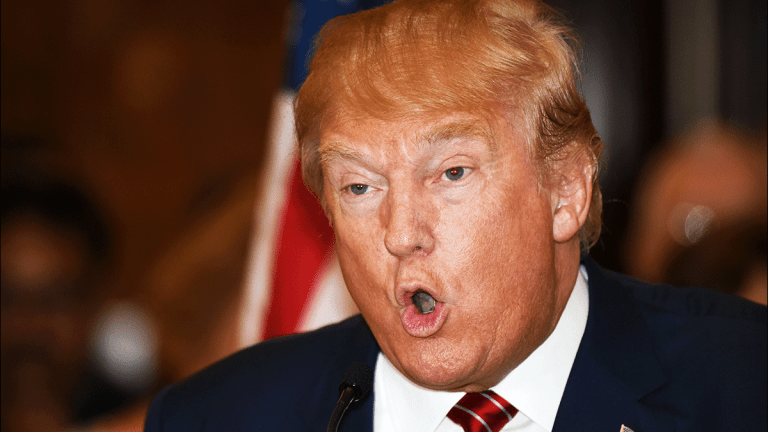 Trump Ordered to Pay $2 Million For Misusing His Charitable Foundation
Probe found "unlawful political coordination" between the Trump Foundation and the 2016 presidential campaign.
President Donald Trump was ordered to pay $2 million Thursday to settle a New York state lawsuit over abuses at his charitable foundation.
An investigation by the New York Attorney General's office found $2.82 million that was donated to the foundation as part of a fundraiser for military veterans was placed under the control of Trump's campaign, Reuters reported.
New York Attorney General Letitia James said Trump had admitted to "personally misusing funds at the Trump Foundation," according to the report. The foundation was dissolved last December.
Justice Saliann Scarpulla, of the state Supreme Court in Manhattan, wrote that "Mr. Trump's fiduciary duty breaches included allowing his campaign to orchestrate the fundraiser, allowing his campaign, instead of the Foundation, to direct distribution of the funds, and using the fundraiser and distribution of the funds to further Mr. Trump's political campaign" according to the report.
Trump was ordered to pay $2 million, instead of the full $2.82 million, because the money had eventually gone to help veterans.