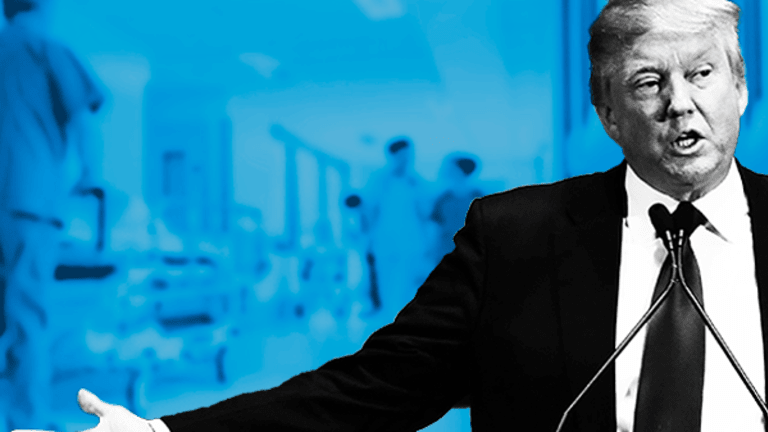 Trump Goes on Tweet Storm on Healthcare, Senate Tradition and the Stock Market
The president took to Twitter on Saturday to urge lawmakers to keep on healthcare.
President Donald Trump took to Twitter on Saturday to urge (threaten?) Republican lawmakers to continue working on healthcare legislation after a major defeat this week.
The president on Saturday afternoon told GOP senators not to vote on any other bill until healthcare is passed.
The statement was one of 10 Tweets on Saturday -- on topics including healthcare, Senate voting rules and the stock market -- following a painful defeat of the so-called skinny healthcare reform bill on Friday. It was the third time in three days that Republicans failed to pass a bill that would repeal and replace Obamacare.
Senate Majority Leader Mitch McConnell said "it's time to move on" after the defeat and called on Democrats to put forth ideas to improve the existing Affordable Care Act.
But President Trump is not on board with this approach.
He quickly followed up:
Healthcare stocks were mixed following the legislation's failure, which failed with a 49-51 vote. But President Trump was also eager to remind everyone Saturday that since his election, the stock market is up.
--William McConnell contributed to this article.
Don't Miss These Weekend Reads on TheStreet:
How Birchbox Took on Macy's, J.C. Penney and the $500 Billion Beauty Counter