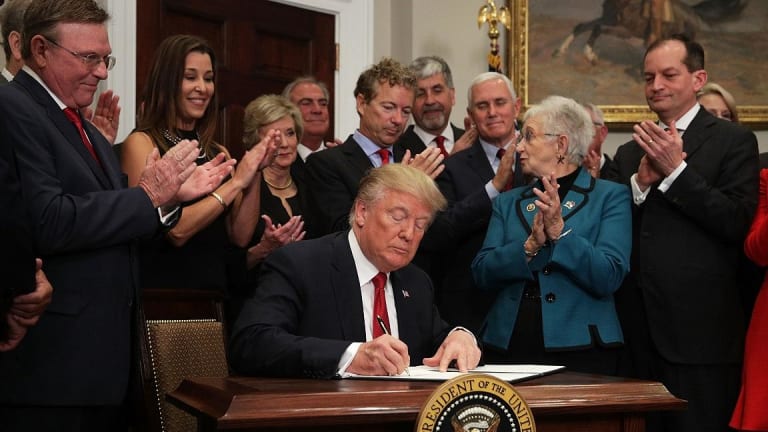 President Trump's Leadership Qualities Remain Hotly Debated One Year Out
With a year come and gone since President Trump was elected, his job approval ratings have stabilized around 40%. Here's the partisan divide over the President's performance, according to Statista.
It's been one year since Donald J. Trump was elected the 45th president of the United States. 
Since then, there's no denying his performance has been critiqued as often as it's been lauded. According to Statista, evaluating President Trump's qualities as a leader has become an exercise in highly partisan politics.
The left and the right each offer different assessments of President Trump's leadership thus far. The most agreed upon trait is competitiveness. Democrats consider the President a leader who emphasizes success, acts with intensity and offers enthusiasm, according to Gallup polling data. Republicans highlight President Trump's courage, vision and caring nature.
President Trump's job approval ratings have dipped since his inauguration in January, but have recently stabilized slightly below 40%.
Just after he was sworn in, President Trump had an approval rating of 43.4%. Latest polls show that figure has dropped to 38.7%. The President's disapproval rating has increased more than his approval rating on average since his inauguration.
More of What's Trending on TheStreet: