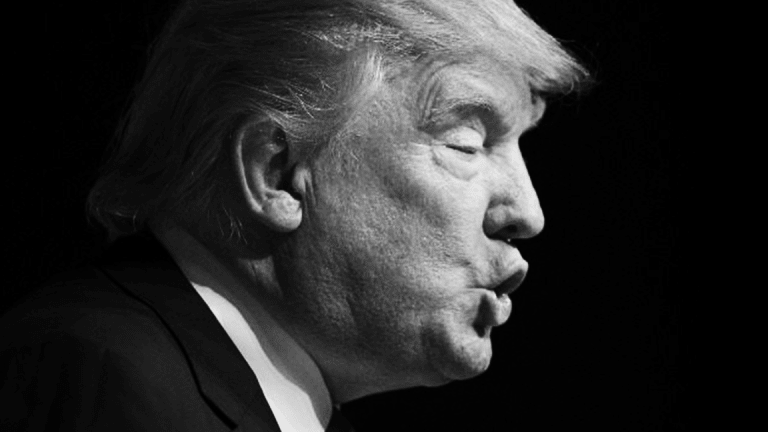 Trump Says Another Thing Is Coming in Two Weeks: A New Fed Chair
President Trump could name his pick to head the Federal Reserve next month, he said on Friday.
President Donald Trump could name his pick to head the Federal Reserve next month, he said on Friday.
"We've had four meetings for Fed chairman, and I'll be making a decision over the next two weeks," he told reporters. Current Chair Janet Yellen's term will expire in February.
Expectations on Wall Street and in Washington had been that Trump would announce his decision in November; however, his Friday remarks move that timeline up slightly.
Trump and Treasury Secretary Steven Mnuchin interviewed Federal Reserve governor Jerome Powell and former Fed governor Kevin Warsh this week to discuss Fed chair job, according to reports from The Wall Street Journal.
The president has also said he is considering renominating Yellen, though the 71-year-old Obama appointee told reporters earlier this month she had not met with Trump since February.
"The problem for her from the point of view of reappointment would be that she wants small reforms, not major changes, to regulation, and that clearly doesn't match up with what the Trump administration is trying to do," Ethan Harris, the head of global economics at Bank of America Corp. (BAC) , said in a telephone interview a month ago.
"With all the policies seen out of the Trump administration, the one really consistent story has been deregulation," Harris explained. "Trump may want to have somebody who he knows comes from his camp at the Fed, both based on the sense of loyalty and regulatory issues. In both of them, she has a pretty tough road ahead."
Yellen, a staunch advocate of the Federal Reserve's independence from politics, has expressed no particular loyalty to Trump, who famously fired FBI Director James Comey after he failed to do so. Indeed, the Fed chair has refused to tell Congress whether she would stay in the job even if Trump asked her to do so.
Trump has also said National Economic Council Director Gary Cohn was under consideration as well. The president has reportedly soured on Cohn after the former Goldman Sachs (GS) executive contemplated leaving the administration in the wake of Trump's equivocal reaction to racist violence in Charlottesville, Va.
Cohn on Thursday addressed his decision to stay in his spot post-Charlottesville while discussing Trump's recently-released nine-page tax framework with reporters. "Why am I here?" he said. "I am here for just this reason. Think about the opportunity that I'm involved in with President Trump and being able to rewrite the tax code."
Trump, a former reality television star, has a habit of teasing announcements as a way to garner interest and capture attention. On Friday, he also said he would make a decision on who to nominate for Homeland Security secretary next month and would decide what to do about Health and Human Services Secretary Tom Price later in the evening. Price has come under fire for spending thousands of taxpayer dollars on private jets.
The president is also known for promising many things in two weeks, regardless of the actual timeline.