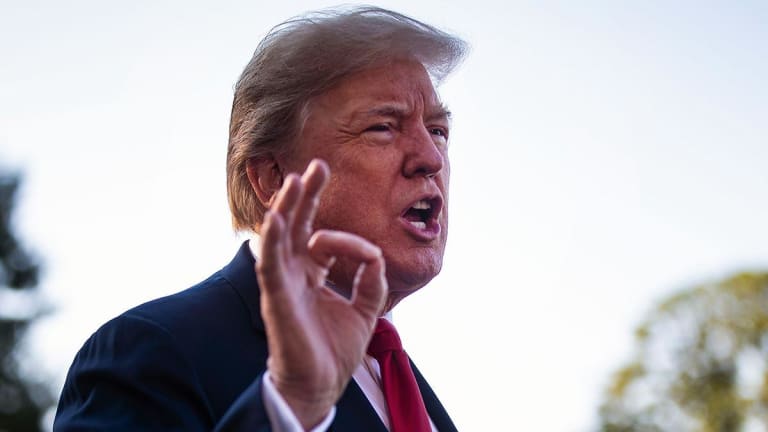 Trump Doubles-Down on NATO Criticism as Putin Meeting Looms in Helsinki
President Donald Trump slammed NATO allies for the second-straight day during their Summit in Brussels, with some reports suggesting he threatened a withdraw from the alliance unless spending commitments were immediately increased.
He is rocking the boat, per the usual.
President Donald Trump slammed NATO leaders again Thursday over what he has described as a lack of financial commitment to the military defense of America's European allies, with one report suggesting he threatened to pull out of the alliance if spending from some of the region's bigger economies isn't immediately increased.
Germany's DWP news service said Trump made the treat in a closed-door meeting in which he repeated his frustration with slow spending increases from Germany and France, which he claims falls short of prior agreements with previous administrations. However, other news organisations, as well as Lithuanian President Dalia Grybauskaitė, said Trump fell short of a withdraw threat, which would need approval from the U.S. Senate, but instead had harsh words for his NATO allies.
Germany's Chancellor, Angela Merkel, described the summit atmosphere as "intense" and said the President demanded a change in "burden sharing" among NATO member states but insisted that security issues were separate from trade and tariff discussions.
The President's Tweets on NATO, as well as his comments yesterday which described Germany as being "captive" to Moscow as a result of its dependence on gas from Russia pumped via the 760-mile Nord Stream pipleline that bypasses the Ukraine under the Baltic Sea, suggest he's either prepared to pull the U.S. out of another international alliance or is using the two-day summit to advance his trade ambitions with the European Union, whom he has repeatedly accused of running an unfair surplus.
European discomfort with that tactic, however, is compounded by the fact that Trump is set to meet Russian President Vladimir Putin, a long-time critic of the NATO alliance, next week in Helsinki.
Putin is likely to push for an end to U.S. military exercises in the Baltics, as well as the easing of Washington-led sanctions on Russian businesses following Putin's annexation of the Crimea in 2014. Trump, for his part, will be pushed to raise the issue of Russian meddling in the 2016 Presidential election -- the subject of an ongoing investigation in the United States under Special Counsel Robert Mueller -- and Putin's support for Bashar Al-Assad in the Syrian civil war.
Looking for actionable trades? Check out TheStreet's Real Money.