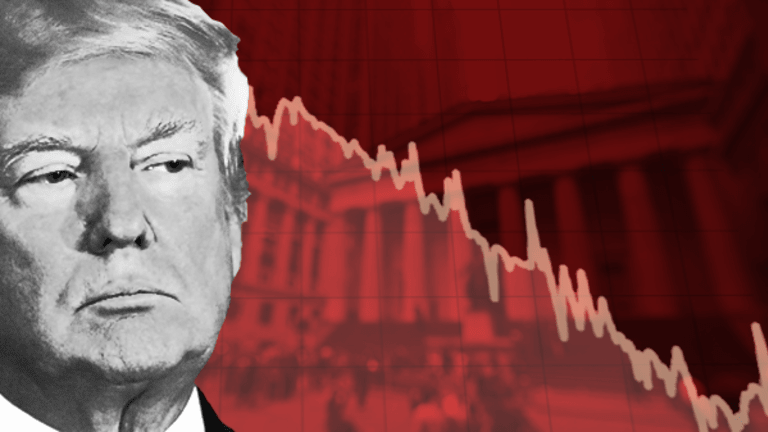 Trump Called Comey 'Nut Job;' Russia Probe Identifies Current White House Staffer: Reports
The drip, drip, drip on the Russia investigation continues as President Trump takes off on his first foreign trip.
Minutes after Donald Trump took off for his first foreign trip as president, reports surfaced that one of his senior advisers is under scrutiny in the Russian collusion investigation and further details were revealed indicating his firing of the FBI director was an attempt to curb the probe into the matter.
A law enforcement investigation into coordination between Russia and the Trump campaign has identified someone currently working in the White House as a significant person of interest, the Washington Post reported on Friday. Concurrently, the New York Times is reporting that Trump told Russian diplomats in a meeting in the Oval Office last week that firing "nut job" FBI head James Comey had eased "great pressure" on him.
The White House official under the microscope is someone close to the president, people familiar with the matter told the Post, though they would not further identify the individual. They said the probe will likely accelerate in the coming weeks, and while a current Trump official is under scrutiny, investigators are more focused on former Trump advisers and aides, including former national security adviser Michael Flynn and former campaign chairman Paul Manafort.
Trump's son-in-law and adviser Jared Kushner, Attorney General Jeff Sessions and Secretary of State Rex Tillerson have acknowledged contacts with Russian officials. Sessions said he would recuse himself from any matters related to the Russia investigation after it was revealed he had met with Russian ambassador Sergey Kislyak.
The Justice Department on Wednesday named former FBI director Robert Mueller as special counsel on the Russia probe.
Separately, the Times reports that Trump bragged to Kislyak and Russian foreign minister Sergey Lavrov about firing former FBI head Comey. The pair met with him in the Oval Office the day after the ouster.
"I just fired the head of the FBI. He was crazy, a real nut job," Trump said, according to a document summarizing the meeting read to the Times. "I faced great pressure because of Russia. That's taken off."
The reports top off a chaotic couple of weeks in Washington.
Trump's May 9 decision of fire Comey has set off a series of events and fueled speculation surrounding the Russia investigation. This week, it was reported that Trump revealed classified information on ISIS provided by the Israelis in his meeting with the Russians. Reports of a memo from Comey indicating Trump had asked him to drop an investigation into Flynn rocked Washington and Wall Street.
Trump on Friday took off for a nine-day trip abroad, his first as president. Earlier this week, he slammed the decision to appoint special counsel on Twitter and called the investigation "the single greatest witch hunt of a politician in American history."
When asked by a reporter on Thursday if he had urged Comey to back down on Flynn, he responded curtly, "No, no, next question."