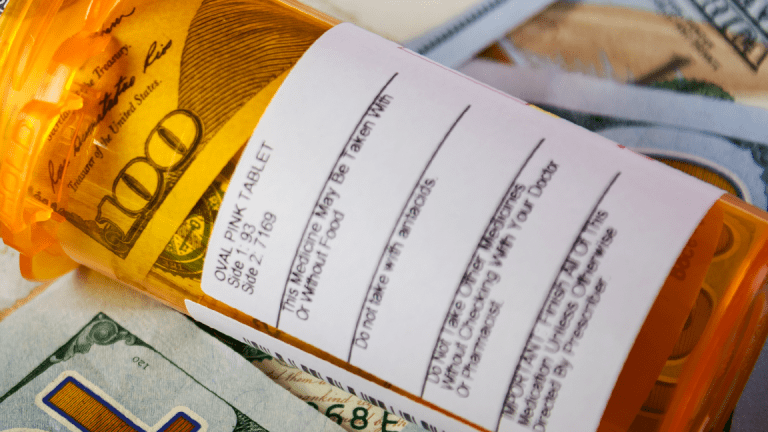 Trump Administration Rolls Out Shaming as Drug Pricing Tool
When President Trump gave a speech on prescription drug pricing last week, many were disappointed pharmaceutical companies seemed to escape his wrath. The answer seems to be shame.
President Trump took heat for being too soft on drug companies in a speech last week. The administration has fired back.
The Centers for Medicare and Medicaid Services on Tuesday, May 15, rolled out revamped Drug Spending Dashboards that likely will put pressure on drug companies to lower prices. The redesign now includes data on year-over-year drug pricing as well as which companies made those drugs.
The newly designed dashboards show how much is spent in Medicare Part B, Medicare Part D and Medicaid for name-brand drugs.
CMS Administrator Seema Verma in a statement said the changes are aimed at improving transparency about pricing.
"Publishing how much individual drugs cost from one year to the next will provide much-needed clarity and will empower patients and doctors with the information they need," Varma said. "As [Health and Human Services Secretary Alex Azar] has repeatedly pointed out, for years Medicare incentives have actually encouraged higher list prices for drugs, and this updated and enhanced dashboard is an important step to bringing transparency and accountability to what has been a largely hidden process."
One of the companies highlighted by CMS is Sanofi SA (SNY) . On the Medicare D listing, insulin medication Lantus is listed as increasing its price 18.6% a year and Lantus SoloStar 14.2%. The same two drugs also were cited on the Medicaid list, growing at faster rates.
Sanofi spokeswoman Ashleigh Koss, however, disputed the government information: "The data released by CMS do not paint an accurate picture of Sanofi's current pricing principles nor does it reflect the true system costs due to the exclusion of discounts and rebates paid by Sanofi to lower costs in the Medicaid and Medicare Part D programs."
Koss also pointed out that her company has adopted a new pricing policy and in 2017 its average list price rose 1.5% and net price decreased 8.4%.
An AstraZeneca plc (AZN) spokeswoman also found fault with the dashboard data. The company's cholesterol-lowering drug Crestor made the list, growing 13.2% a year. But Stephanie Wiswall said the dashboard data did not consider the effect of rebates on pricing.
The other drug companies listed in the chart did not respond to requests from TheStreet for comment.
While Verma said the purpose of the redesigned dashboards is to make it easier for consumers to see what drugs cost, left unsaid is the administration's desire to put pressure on drug companies to either lower costs or decrease pricing growth via the use of shaming.
An idea that was included in the May 11 Trump speech and followed up by Azar was to require drug companies to include the price of pharmaceuticals in TV advertising, along with the listing of possible side effects.
Another public outing of drug companies will begin Thursday, as the Food and Drug Administration rolls out a new website aimed at highlighting how drug companies are failing to provide samples to generic companies seeking to create competitors to name-brand medications.
Azar said the FDA has received 150 complaints from makers of generic drugs over disputes tied to buying drugs for generic development. Drug companies sometimes rely on Risk Evaluation and Mitigation Strategy programs to sidestep requests from generic makers.
In addition to the website, the agency also will issue new guidance stipulating that if generic companies have difficulty in buying drug samples, the FDA will have the option of handing generic drug makers waivers allowing them to proceed without the samples. FDA Commissioner Scott Gottlieb thinks the waiver option will tell drug companies they need to provide the samples.
And while Gottlieb downplayed the concept that the Trump administration is shaming drug companies, he didn't dispute the spotlight on anti-competitive behavior could be a positive in a public appearance on Monday.
"Could it potentially serve as a deterrent to engaging in practices that are antithetical to the spirit, if not the letter of Hatch-Waxman," he asked, referencing the 1984 act that set generic drug regulation in the U.S. "Perhaps. And if it does, I think that's a useful public health outcome."
TheStreet presents on May 22: "How to Stomach Market Volatility." Hosted by Fisher Investments, the exclusive live webinar will give you the tools to successfully navigate market volatility and discuss why having a wealth manager is more critical than ever before. Quickly register for the event here.