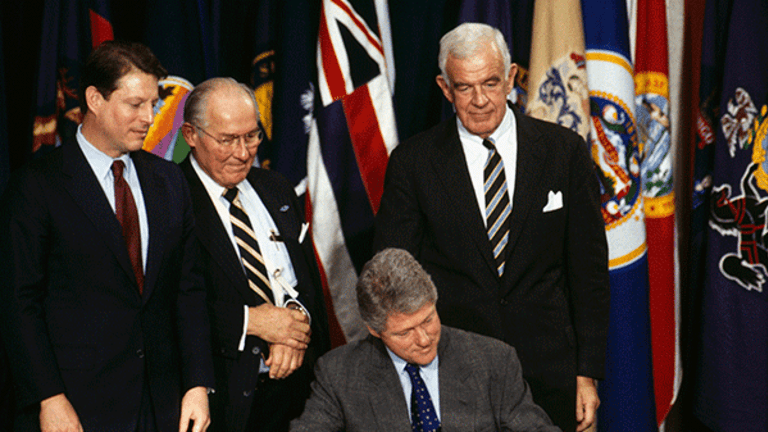 Trump Administration Planning Only Slight Changes to NAFTA
After being openly critical of NAFTA during the campaign, it now appears the Trump administration will seek only modest changes to the deal.
Donald Trump's administration is looking to make modest changes to the North American Free Trade Agreement when the U.S. begins negotiations with Mexico and Canada, despite calling the entire deal a "disaster" during the 2016 campaign.
An administration draft proposal is floating around Congress on Thursday, suggesting that the U.S. would keep some of the more controversial parts of the agreement. This includes an arbitration panel that allows investors to circumvent local courts to resolve civil claims, the Wall Street Journal reports.
The proposal appears to be a compromise between trade hawks that want to use NAFTA renegotiations to set a new trade agenda, and moderates that support the U.S. commitment to free trade, the Journal noted.
Other changes the Trump administration will seek include allows for the reimposing of tariffs, should a wave of imports from Canada and Mexico threaten U.S. industry, Reuters noted. Speaking to reporters this afternoon, White House press secretary Sean Spicer said that the draft letter initially reported by the Journal does not equal "a statement of administration policy at this point."
This story has been updated from its original publish time of 8:58 a.m.