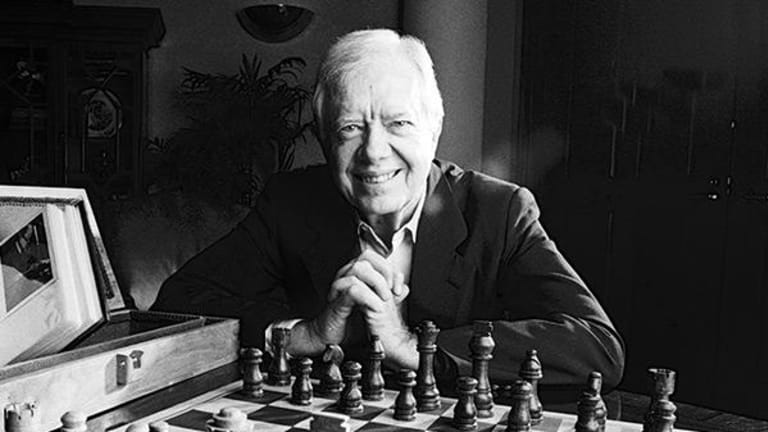 Trump Administration Asks Jimmy Carter to Avoid North Korea Rapprochement
A senior state department official personally made the request to Carter not to intervene with ongoing North Korea policy.
The Trump administration has privately asked Jimmy Carter, the former U.S. president who has served as an envoy between Washington and Pyongyang, not to attempt "rapprochement" that could interfere with ongoing efforts to put pressure on Kim Jong Un's regime, the Financial Times reports.
Senior state department official Brian Hook personally made the request to Carter last weekend at his home in Georgia, the report said.
The request to Carter signaled concern that the former president could complicate U.S. strategy towards Pyongyang. Carter has in the past forced administrations to change its stance, including in 1994 when Bill Clinton was considering launching a military strike against North Korea.
(What will move markets this quarter and how should investors position themselves ahead of time? Jim Cramer sat down with four of TheStreet's top columnists recently to get their views. Click hereto listen to his latest Trading Strategies roundtable with them and read their advice for stocks, bonds, forex and gold.)