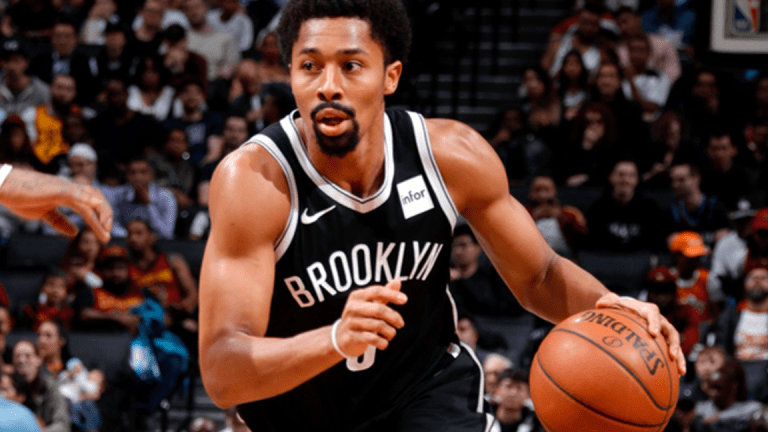 The Supreme Court Rules States Can Legalize Sports Betting, So What's Next?
The High Court voted 6-3 that a 1992 law prohibiting sports betting at the state level was invalid.
The High Court voted 6-3 that a 1992 law prohibiting sports betting at the state level was invalid.
You won't have to go to Vegas to lose money on your favorite sports team anymore. 
The U.S. Supreme Court has ruled that a 1992 federal law prohibiting sports gambling in most states is unconstitutional, paving the way for individual states to decide whether they want to allow regulated sportsbooks to be opened. 
The court ruled that while the Professional and Amateur Sports Protection Act (PASPA) makes it illegal for a state to "sponsor, operate, advertise, promote, license, or authorize by law or compact . . . a lottery, sweepstakes," based on sports events, it does not make sports gambling itself a federal crime. 
The court said that Congress can pass a federal law banning sports gambling, but it cannot tell states that they have to ban the activity individually. 
So what's next for the other 46 states that now have the same rights that Montana, Nevada, Delaware and Oregon enjoy?
"Different states are in different places, but some states like West Virginia already began passing legislation after the case was argued in front of the court in December," Brian Burgess,  a partner at New York-based law firm Goodwin, told TheStreet.
West Virginia Governor Jim Justice called the court's ruling, "good news, great news" Monday before adding, "We all know there's a lot of illegal sports betting going on, that's going on all over the country."
Meanwhile, West Virginia Lottery Commission Director Alan Larrick believes that the state could have its sportsbooks open in time for the NFL season start in September. 
The ruling could have wide-ranging implications for gaming companies such as Trifecta Stocks holding MGM Resorts (MGM) - Get Report and Caesars Entertainment (CZR) - Get Report which already have sports gambling operations running in Las Vegas, where the practice is legal due to being grandfathered in before PAPSA was passed.
The American Gaming Association estimates that Americans will place illegal bets totaling $150 billion this year. 
Sports betting could become legal in 32 states within five years of Monday's ruling, according to a research report from Eilers & Krejcik Gaming, LLC, which tracks state-by-state gambling legislation. 
If adopted nationwide, sports betting could be worth between $7.1 billion and $15.8 billion annually.
"The gate is now open, but it is not obvious that every state is going to take advantage of the new law," Burgess said.