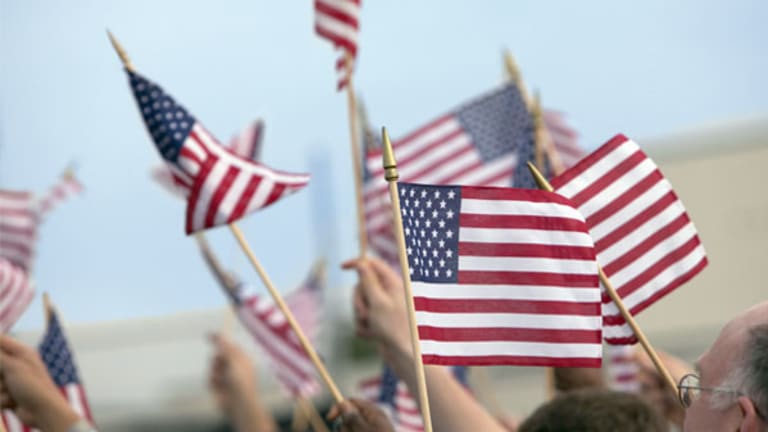 The Most Corrupt Members of Congress
A watchdog group rounds up a who's who of federal legislators using political power for personal gain.
NEW YORK (MainStreet) -- While voters generally tend to like their own senators and representatives, Congress as a whole fares much more poorly in opinion polls. And that only intensified this summer as partisan bickering over the debt ceiling threatened a government shutdown. As of now, the approval rating for Congress is hovering around 13%, according to an analysis of numerous polls. Government shutdown threats are back in the headlines, too.
Still, some members of Congress go beyond simply being seen as partisan and ineffective and cross over into outright corruption. Nineteen have landed on the seventh annual
"Most Corrupt"
list from watchdog group Citizens for Responsibility and Ethics in Washington, released last week.
A watchdog group rounds up a who's who of federal legislators using their political power for personal gain.
The list encompasses 14 legislators who "violated the law or otherwise engaged in serious misconduct," as well as five who otherwise acted unethically or with disregard for the rules. Of the 19 legislators listed in the rankings, a dozen are Republicans, and 14 are new to list this year.
Among the "corrupt" is Rep. Maxine Waters, D-Calif., a long-serving representative who used her position to help OneUnited Bank -- a bank in which she held stock -- get federal funds. It was her fourth appearance on the list. Then there's Rep. Joe Walsh, R-Ill., who claimed he couldn't pay child support but still managed to loan his campaign $35,000.
The sole senator on the list is David Vitter, R-La., whom CREW says reportedly tried to bribe Secretary of the Interior Ken Salazar by promising to block a pay raise for the secretary until he agreed to issue permits to oil companies for deepwater drilling in the Gulf of Mexico. Vitter is perhaps best known for the shenanigans that landed him on 2007's edition of the list: His phone number appeared in the client book of the "D.C. Madam," and he subsequently admitted to unspecified wrongdoing in connection with the use of prostitutes.
Perhaps most shocking is that all of the members of Congress listed remain in office. It's no wonder, then, that a poll conducted in July by Rasmussen found that
think most members of Congress are corrupt.
Here's the roll of the most corrupt pols:
2011's Most Corrupt
Rep. Charles Bass (R-N.H.)
Rep. Vern Buchanan (R-Fl.)
Rep. Stephen Fincher (R-Tenn.)
Rep. Michael Grimm (R-N.Y.)
Rep. Frank Guinta (R-N.H.)
Rep. Gregory Meeks (D-N.Y.)
Rep. Nick Rahall (D-W.V.)
Rep. Laura Richardson (D-Calif.)
Rep. Hal Rogers (R-Ky.)
Rep. Jean Schmidt (R-Oh.)
Sen. David Vitter (R-La.)
Rep. Joe Walsh (R-Ill.)
Rep. Maxine Waters (D-Calif.
Dishonorable Mention
Rep. Joe Barton (R.-Texas)
Rep. Shelley Berkley (D.-Nev.)
Rep. Sanford Bishop (D.-Ga.)
Rep. Jeff Denham (R-Calif.)
Rep. Eddie Bernice Johnson (D-Texas)
READERS ALSO LIKE:
10 Myths That Politicians Want You to Believe >>
It's time for Americans to call 'BS' on Republicans and Democrats alike.