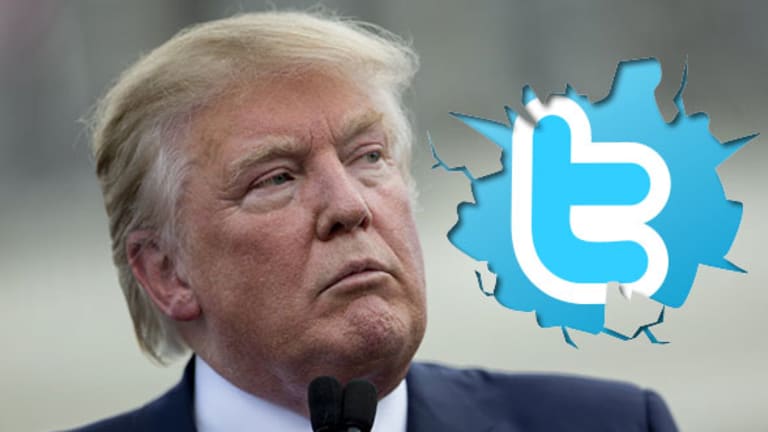 The Future of Elections: Presidents Will Be Chosen Online, and Ad Budgets Will Follow
The internet has been a major disruptor in the 2016 election so far. Political ad buyers should take notice going forward.
Political ad budgets on broadcast television are on track to be six times as much as they are online this year. Yet, the interference that the Internet has introduced into this election has been palpable. Our elections are going to be decided online either in this cycle or the next -- not via online ballot box, which actually could be on the horizon. A large percentage of the actual political battlefield action is originating on the internet, leaving broadcast news discussing on-screen what has transpired online.
Overall, digital ad-spending is predicted to surpass television as early as next year, and with every new forecast, that date moves up closer to now. Digital political ad-spend this year is estimated at $1 billion, up 5,000% from 2008, and is predicted to be over $3 billion by 2020. While the televised attack ad is still with us, the online attack ad is here now, too.
Here's an example. Just last week it was reported that the domain address TedCruzForAmerica.com actually displays Canada's own Immigration site, a challenge to Cruz by pointing out his Canadian origins. This isn't the first time this has happened to poor Cruz, as TedCruz.com is a website simply displaying the message "Support President Obama -- Immigration Reform Now!"  JebBush.com redirects to Donald Trump's campaign site. 
It is widely suspected to have been supporters and not specific campaigns that have been carrying out these sly attacks. In the future, purchasing domains that could have a connection with the candidate will be considered as critical as being able to parry a cutting televised attack ad. All of these maneuvers by campaigns and supporters will cost money and this is in part how political ad spend will shift from television to online. 
Of course, the Internet is already driving political discourse in unprecedented ways -- on Twitter and other social media and on the many, many partisan and non-partisan news and politics websites. This is leaving aside the obvious impact that the candidates' own followings on social media and their ability to reach voters through their own websites and email lists.
Consider for instance the impact of the Onion. Mega media outlet UniVision purchased the satirical news site much lauded by younger voters. The company is considered to be in the Hillary Clinton camp. Subsequently, one could see a potential shift in the news site's Clinton-themed pieces, from "Hillary Clinton Tries To Woo Voters By Rescinding Candidacy" to "Female Presidential Candidate Who Was United States Senator, Secretary Of State Told To Be More Inspiring. 
When Bernie Sanders announced his candidacy, he was largely seen as an unrealistic contender when pitted against Clinton, but after virtually tying in Iowa, winning in New Hampshire and beating expectations in Nevada, he is actually seen as real competition, and the Internet and the younger electorate are very much responsible for that. Beyond the very popular #FeeltheBern hashtag and all the online media that it's spawned, Sanders has also raised a tremendous amount of money online, much of it through smaller donors. 
The Sanders fundraising operation, his Twitter polls and the rate at which his media is shared despite a lack of traditional media coverage shows just how capable the Internet is of making a viable candidate -- or breaking another. Whether or not Sanders could possibly win the Democratic nomination is beside the point.
This article is commentary by an independent contributor. At the time of publication, the author held no positions in the stocks mentioned.