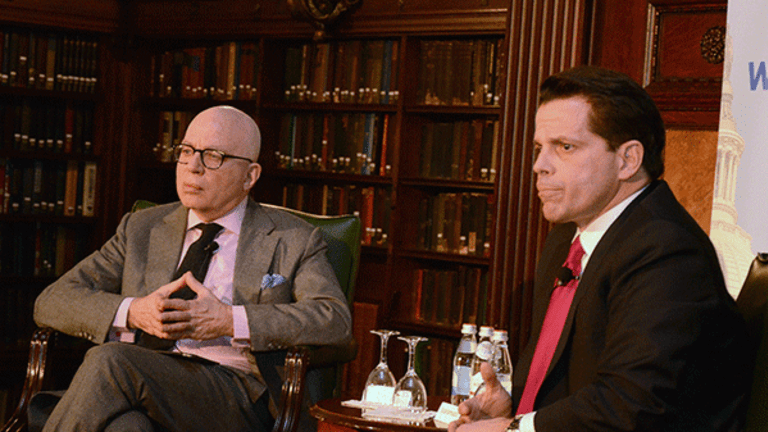 Publish date:
The Fiduciary Rule Probably Isn't Coming Any Time Soon
The U.S. government just moved to kick the can down the road on the fiduciary rule a little bit longer.
The U.S. government just moved to kick the can down the road on the fiduciary rule a little bit longer.
The U.S. government just moved to kick the can down the road on a fiduciary rule for financial advisers a little longer.
The Department of Labor on Tuesday sent its final rule to delay the applicability of the Dodd-Frank-mandated fiduciary rule to the Office of Management and Budget for review. The rule, which would require financial advisers to act in the best interest of their clients saving for retirement, was set to go into effect on April 10. But it looks increasingly likely that won't happen.
President Trump in February signed an executive order asking the DOL to give the Obama-era regulation another look, putting it in limbo. The DOL then proposed a 60-day delay to its applicability date and enacted a 15-day comment period on it.
It's now up to the OMB to review the final rule and, if it approves it, send it back to the DOL, which would then publish it. As InvestmentNews notes, observers say the back-and-forth is likely to take longer than two months.
The somewhat obscure rule has become a point of contention in Washington and in finance. Proponents say it is a necessary step to address conflict of interest in investment advice and ensure advisers put their clients first, not their compensation packages. Detractors say it hamstrings advisers.
BlackRock (BLK) - Get Report and Vanguard, the world's largest asset managers, have called for a more significant delay to the rule given the confusion over its implementation and timing.
SkyBridge Capital co-founder and former top Trump aide Anthony Scaramucci discussed the rule at length in a chat with columnist Michael Wolff hosted by TheStreet in Manhattan on Monday, slamming it as a "destroyer of markets and a destroyer of jobs and a destroyer of capital." He argued that proponents of the regulation misrepresent its purpose and the role of financial advisers.
"Whether people like this or not, hedge fund managers over the last 40 years have preserved capital. Now, you're paying a higher price for that, but they have created less volatility in people's portfolios," he said. "Why take that weapon out of your diversified arsenal, particularly in bad times? If that rule got into place, which it still may, but I doubt it, but if it did, what happens is there will be more migration into indexes, more migration into ETFs, and then when the market hits a crisis, people are going to lose trillions of dollars in their IRAs without any hedges."
He added, "I don't like it. And I can debate anybody on it."