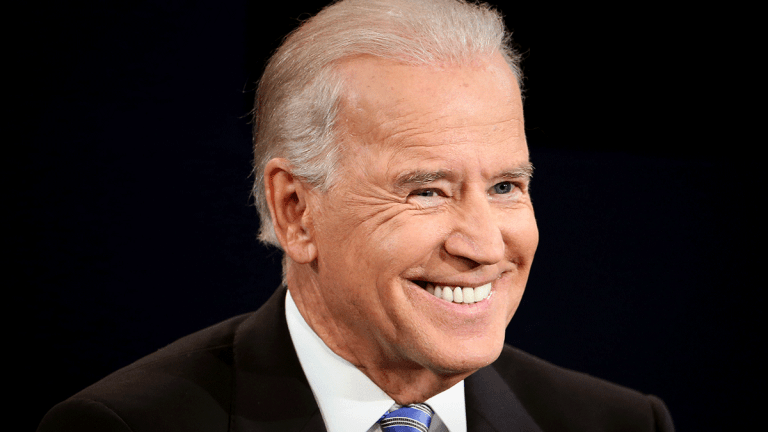 Taxes, Healthcare Top Second Democratic Presidential Nominee Debate
On the second night of debates, Democratic contenders argue about taxes, healthcare, student debt and age.
On the second night of the early Democratic presidential primary debates, commentators and pundits expected all eyes would be on former Vice President Joe Biden, who could stake a claim as a favorite or make it clear the race is wide open.
Thursday was the second night of debates for a field so large it had to be split into two groups with 10 entries each night.
The topics Thursday mirrored those of the previous night, including taxes, healthcare, Medicare for all, the economy, immigration and border security, and climate change.
Holding his own with Biden was Vermont Sen. Bernie Sanders who opened the debate by saying, "healthcare is a human right," that public colleges and universities should be tuition-free, student debt should be wiped out -- and that it should be paid for a tax on Wall Street.
Biden followed Sanders, saying that to "return dignity to the middle class," people need to have opportunities for health insurance they can afford and continuing education. Biden, who said President "Trump has put us in a horrible situation," added he would close tax code loopholes and eliminate "Trump's tax cuts for the wealthy".
California Sen. Kamela Harris said the U.S. economy is not working for the working Americans, and changing the tax code would be a top priority for her.
Over the two nights, there were a total of five moderators for the debates held in Miami: NBC Nightly News anchor Lester Holt, Today show anchor Savannah Guthrie, Telemundo and NBC Nightly News anchor Jose Diaz-Balart, Meet the Press moderator Chuck Todd and MSNBC anchor Rachel Maddow.
Democratic National Committee and NBC divided the candidates into two groups, those polling at 2% or above and those polling below 2%. Through random drawing, the candidates in each group were split evenly among the two nights. Each participant had just 60 seconds to answers questions, and 30 second for rebuttals. There were no opening statements and each candidates was allowed a one-minute closing statement.
Joining Biden, Sanders and Harris on stage Thursday were South Bend, Ind., Mayor Pete Buttigieg, Colorado Sen. Michael Bennet, New York Sen. Kirsten Gillibrand, former Colorado Gov. John Hickenlooper, California Rep. Eric Swalwell, writer and spiritual guru Marianne Williamson and former tech executive Andrew Yang.
Early on, Swalwell went after Biden, sparking a discussion of whether it's time for a younger candidate, telling Biden, 76, to "pass the torch." Sanders, 77, said the issues in the race are not exclusively generational. After the noisy cross-talk which followed, Harris drew applause from the audience when she said, "Hey guys, you know what? America does not want to witness a food fight -- they want to know how we are going to put food on their table."
Other highlights from Thursday's debate: Yang, asked about his basic income proposal, called for a value-added tax. When asked about how a universal basic income would be paid for, he responded, "It's difficult to do if you have companies like Amazon (AMZN) - Get Amazon.com Inc. Report , trillion-dollar companies, paying zero in taxes," Yang said. He said he would close loopholes used by big companies. He said he would propose a value-added tax.
Going into Thursday's debate, the average of national polls by Real Clear Politics puts Biden in the lead with 32%, Sanders with 16.9%, and Warren with 12.8%.
According to a report from the Associated Press, Wednesday's debate drew more than 15 million viewers. The AP, citing Nielsen figures, said the event's viewership topped every primary debate for the 2008 and 2012 elections, but didn't come close to the viewership estimated at 24 million for the first 2016 GOP primary debate.
Wednesday's debate included Massachusetts Sen. Elizabeth Warren, former Texas Rep. Beto O'Rourke, New Jersey Sen. Cory Booker, Minnesota Sen. Amy Klobuchar, former Housing and Urban Development Secretary Julian Castro, Washington Gov. Jay Inslee, New York City Mayor Bill de Blasio, Ohio Rep. Tim Ryan, former Maryland Rep. John Delaney and Hawaii Rep. Tulsi Gabbard.