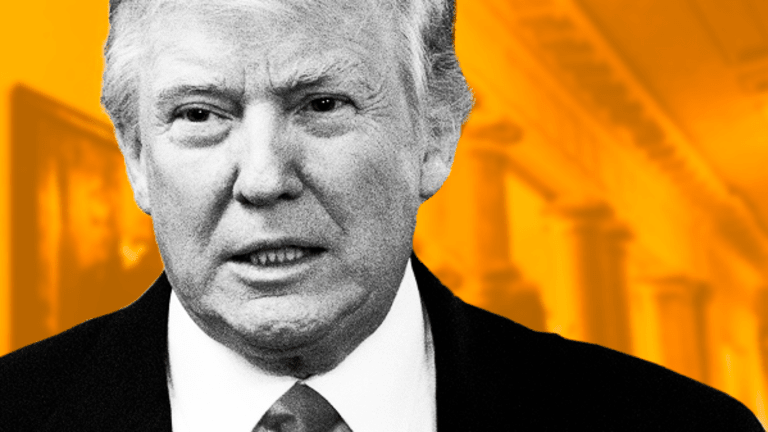 Steve Moore, Larry Kudlow Among Left Field Candidates for Trump's Fed
Trump's penchant for making atypical appointments might have some on Wall Street worrying about what could happen when it comes time to pick a new head of the Federal Reserve.
President Donald Trump's penchant for making atypical appointments might have some on Wall Street worrying about what could happen if and when it comes time to pick a new head of the Federal Reserve.
Trump has tapped some less-than-obvious candidates to fill administration jobs, hundreds of which remain vacant. For example, Housing and Urban Development Secretary Ben Carson has no government experience and has said growing up in the inner city qualified him for his job. Education Secretary Betsy DeVos' lack of preparation for her Senate confirmation hearing nearly cost her the spot.
Trump's son-in-law, Jared Kushner, has been tapped to head several White House initiatives, including revamping government technology, handling diplomacy with Mexico and China and negotiating Middle East peace. The 36-year-old's experience is in real estate developing and publishing. Dan Scavino, Trump's social media director, used to be his golf caddie.
Trump's chief economic adviser Gary Cohn will helm the search for the next Fed chief, The Wall Street Journal reported last week, citing a senior White House officials. Having the former Goldman Sachs (GS) - Get Free Report exec spearheading the process could put some on Wall Street at ease, especially given some market strategists have mused Cohn himself might be a candidate for the spot.
To be sure, Janet Yellen could be renominated to the post as well - the president has indicated he's open to it in the past.
But Trump could decide to go rogue on the Fed as well, as he's done with other posts.
He could opt to draw from the some twodozen individuals named as economic advisers to his campaign, a number of whom have already landed administration jobs. Steven Mnuchin, David Malpass and Dan Kowalski have been tapped for spots at the Treasury Department, and Peter Navarro is a top adviser to the president on trade. Anthony Scaramucci has reportedly been offered a job as well, though the White House has yet to confirm it.
Trump could pick another of his advisers, such as Andy Beal or John Paulson, to be the next Fed chair. He might consider Stephen Moore, economist at the conservative Heritage Foundation. Trump has shown a penchant for appointing individuals to head agencies they've previously condemned -- Scott Pruitt at the Environmental Protection Agency, Rick Perry at the Energy Department. Moore has at times been a fiercecritic of the Fed, in a 2014 National Review op-ed declaring, "The Fed can't fix the economy."
Soon after Trump's election, J.W. Verret, associate professor of law at George Mason University's Antonin Scalia Law School, told Politico that Moore was on his wish list for Trump's Fed governorship picks, alongside Malpass, Trump economic adviser Judy Shelton and conservative economic commentator Larry Kudlow.
Shelton is the director of the Sound Money Project at Atlas Network and a proponent of returning to the gold standard.
"That would be off the map," said Brookings Institution fellow Sarah Binder of a potential Shelton appointment to head the Fed. "Assuming that it's Gary Cohn who seems to be running the search, I would have a hard time imagining someone steeped in Goldman Sachs and Wall Street would tap a gold bug to run the Fed."
Or, of course, the admittedly-predictable president could throw a real curve ball, nominating a former Apprentice competitor, business associate or New York buddy as Yellen's successor. Given Fed chair is a Senate-confirmed position, however, he would have a tough time getting such outside-the-box nominees through.
On the more traditional front, TheStreet's Jim Camer said Jay Powell, current member of the Fed's Board of Governors, and Bill Dudley, president of the Federal Reserve Bank of New York, would be good picks to helm the Fed after Yellen.
"I think both would be great and are thoughtful old hands who will be independent of the Fed," Cramer said. "Powell is so smart and so terrific on the big issues. Dudley has been consistently strong for ages."