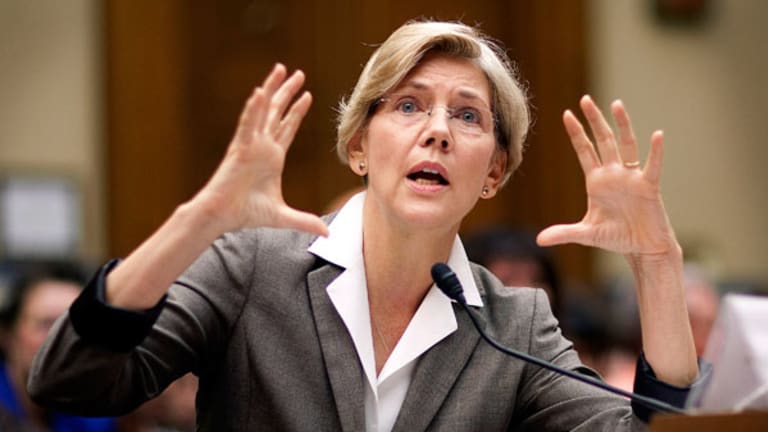 Sen. Elizabeth Warren 'Concerned' Sallie Mae Hurts Students
Senator Elizabeth Warren writes a note to lender Sallie Mae saying she is concerned the company is hurting student borrowers.
NEW YORK (TheStreet) -- Sen. Elizabeth Warren (D., Mass.) thinks lender Sallie Mae (SLM) - Get Free Report may be hurting borrowers.
In a letter by the senator sent to the lending company, known for its student loans, Warren said she is concerned about Sallie Mae practices that affect student borrowers.
"I am concerned that Sallie Mae too often takes steps that hurt its student borrowers," Warren wrote in the letter. "For example, for many struggling borrowers, an income-based plan that decreases a borrower's payment and offers loan forgiveness would be the best option."
Warren wrote that data suggested Sallie Mae is placing borrowers in deferments and forbearances instead.
A deferment marks a period of time when the lender temporarily delays principal and interest repayment. Forbearance allows an individual to stop or reduce monthly payments for up to a year, according to the U.S. Education Department.
Sallie Mae was not immediately available for comment.
A full copy of Warren's letter to parent company SLM Corporation CEO John F. Remondi is available on her Senate Web site.
-- Written by Joe Deaux in New York.
>Contact by Email.