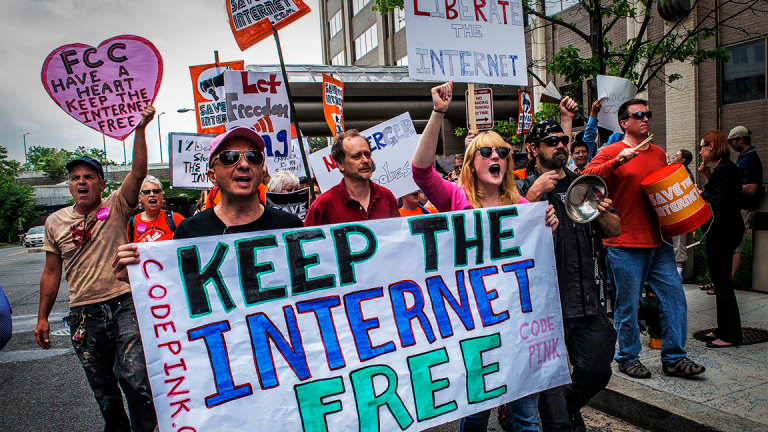 Publish date:
Senate Votes 52-47 to Restore Net Neutrality Protections
The measure faces a tougher road in the House, however.
The measure faces a tougher road in the House, however.
The battle over net neutrality rages on. 
On Wednesday, May 16, the U.S. Senate voted 52-47 to reverse the Federal Communications Commission's decision last year to repeal net neutrality, which is scheduled to go into effect on June 11. Net neutrality prohibits internet service providers from favoring one company's web traffic over another's. 
The measure was backed by all 47 Democratic senators, along with three Republicans and the chamber's two Independents.
"The American public understands how important these protections are to their lives and the future of the internet," said Florida Senator Bill Nelson on the Senate floor before the vote. "They do not want to have their websites blocked or internet accessed slowed. And, they certainly don't want their internet providers making those decisions."
The House will be the next to vote on the measure, and given the solid Republican majority there, it will likely not be passed. And even if it does, President Trump can choose to veto the bill.