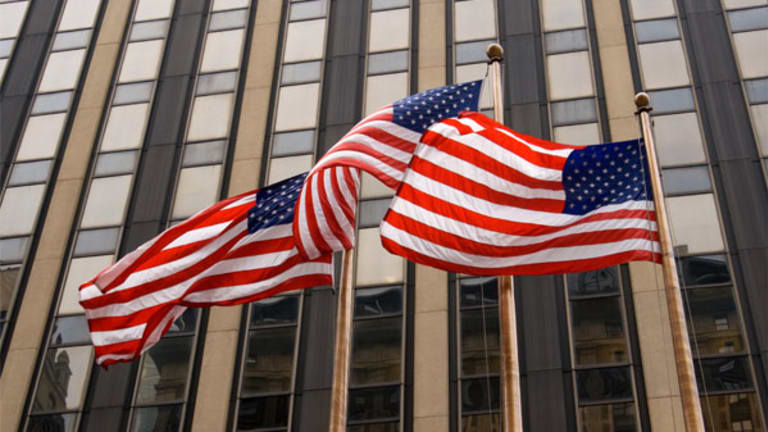 Senate Delays Tax Vote Until Friday Morning
Republican leaders suspended votes on tax legislation until Friday morning as the measure hit another snag.
Senate Republicans delayed further votes on their version of a tax bill until Friday morning after running into a procedural roadblock, published reports said Thursday night. 
The move came after a Senate rule-making office turned down a so-called trigger mechanism that would have raised taxes if the bill's revenue goals were missed, Bloomberg reported. Three Republican senators, whose votes are crucial for passage of the bill had insisted on the trigger.  
Earlier Thursday Republican leaders had persuaded Sen. John McCain of Arizona to support the legislation, boosting expectations of passage.
Prospects that the bill will pass helped boost U.S. stock markets on Thursday, sending the Dow Jones Industrial Average and S&P 500 to records. The bill provides modest tax breaks for the middle class and significant benefits for the wealthy and corporations and will require borrowing some $1.5 trillion to add to the federal deficit.
Asian markets were generally higher in the wake of Thursday's gains on Wall Street.
McCain, who helped torpedo Republican efforts to repeal Obamacare earlier this year, said the measure will improve the economy and U.S. competitiveness.
"I believe this legislation, though far from perfect, would enhance American competitiveness, boost the economy, and provide long overdue tax relief for middle class families," McCain said in a statement. "This is not a perfect bill, but it is one that would deliver much-needed reform to our tax code, grow the economy, and help Americans keep more of their hard-earned money."
There remains debate on the degree to which the bill will actually affect economic growth.
The Joint Committee on Taxation said the bill will add $1 trillion to the deficit over a decade, and that economic growth from the tax cut will only offset $407 billion of the $1.5 trillion cost over the next decade.
There remain a few Senators who haven't yet indicated they will support the plan. Republicans, who control 52 seats in the Senate, can lose no more than two of those Senators to pass the bill. Vice President Mike Pence holds a tie-breaking vote in the event of a deadlock. No Democrats support the bill.
A key issue that remains to be cleared up is whether the corporate tax rate, now scheduled to be cut to 20% from 35%, should be set a little higher.
Republican Senators including Bob Corker of Tennessee, Jeff Flake of Arizona and Susan Collins of Maine have yet to commit to the bill. Collins joined McCain in stopping the Republican plan to repeal Obamacare earlier in the year. Corker has said he's concerned about whether the bill will add to the deficit, which it will. And Flake has said he thinks President Trump is unfit for office, raising questions about whether he would support giving the President his first major legislative victory, after almost a year in office.
"We assign a two-thirds likelihood that the Senate will pass its tax reform bill this week, probably on Friday," Lewis Alexander, chief U.S. economist at Nomura, wrote in a note. "Many wavering Republican senators agreed to proceed to debate, indicating that passage in the Senate is now more likely than not, reflecting a number of last-minute changes made to assuage specific senators' concerns."
More of What's Trending on TheStreet: