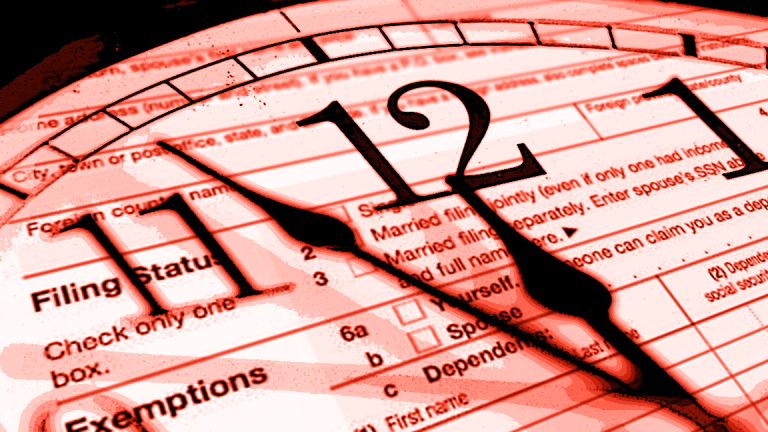 Senate Budget Committee Advances Tax Bill on 12-11 Party Line Vote
The Senate Budget Committee advanced a tax bill that may pass the Senate as soon as Friday, Goldman Sachs analysts said.
The Senate Budget Committee voted to send the Republican tax bill to the floor of the chamber for debate, advancing a plan to cut taxes on corporations and the wealthy that will be financed by borrowing about $1.5 trillion over the next ten years.
The 12-11 vote on party lines sets the stage for 20 hours of debate in the Senate, likely to begin on Thursday, Nov. 30. At that time it's expected that various amendments will be offered to address the demands of uncommitted Senate Republicans and to reconcile the legislation with a tax bill that's already been passed by the House of Representatives.
Two Republican senators who sit on the Budget Committee, Bob Corker of Tennessee and Ron Johnson of Wisconsin, voted to pass the bill out of committee even though both had said they had concerns about it. Corker, who has said he doesn't want the new law to contribute to raising the nation's deficit, is reportedly seeking a mechanism to raise revenues if the economic effects of the bill don't make up for the revenue losses.
Johnson, on the other hand, is concerned that the bill doesn't go far enough in cutting the taxes on small businesses.
After debate the Senate may vote on the bill as early as Friday.
"If there is not adequate support for passage, we would expect the vote to be delayed," said Goldman Sachs analysts including Jan Hatzius in a note. "However, it's much more likely in our view that the vote on Friday will be successful."
Several other Republican senators have expressed concern about the bill. They include Susan Collins of Maine, Jeff Flake and John McCain of Arizona, Todd Young of Indiana, Steve Daines of Montana, James Lankford of Oklahoma, Jerry Moran of Kansas and Lisa Murkowski of Alaska.
More of What's Trending on TheStreet: