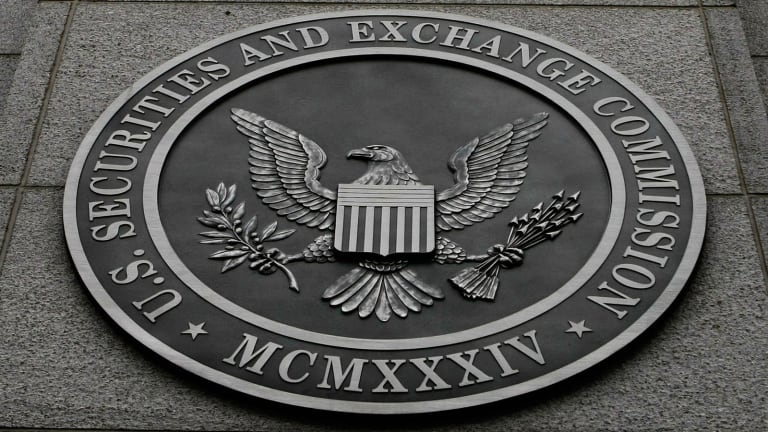 SEC Says Ukrainians, Russians and Others Made $4.1M Hacking EDGAR Database
People allegedly traded off of nonpublic filings obtained illegally from the SEC's computers.
People allegedly traded off of nonpublic filings obtained illegally from the SEC's computers.
People in the United States, Russia and Ukraine collected more than $4.1 million in illegal gains by trading on nonpublic filings obtained by hacking into a U.S. Securities and Exchange Commission database, federal regulators charged in a filing.
The SEC said in a filing Tuesday with the U.S. District Court in Newark, N.J., that several individuals and companies engaged in a scheme to trade on information in nonpublic corporate press releases from its Edgar database, including approximately 157 corporate-earnings announcements.
Some of the accused sent back part of their trading profits to Oleksandr Ieremenko, a Ukrainian hacker who along with others infiltrated Edgar between May 2016 and October 2016 to obtain thousands of "test filings," including some containing earnings results, the SEC said in its filing.
"International computer hacking schemes like the one we charged today pose an ever-present risk to organizations that possess valuable information," said Enforcement Division Co-Director Stephanie Avakian, in a press release. "Today's action shows the SEC's commitment and ability to unravel these schemes and identify the perpetrators even when they operate from outside our borders."
Ieremenko was charged in 2015 in a similar scheme involving hacking into databases of corporate-press-release distributors.
The SEC's complaint alleges that the following traders received and traded on the basis of the hacked EDGAR information:
• Sungjin Cho, Los Angeles, California
• David Kwon, Los Angeles, California
• Igor Sabodakha, Ukraine
• Victoria Vorochek, Ukraine
• Ivan Olefir, Ukraine
• Andrey Sarafanov, Russia
• Capyield Systems, Ltd. (owned by Olefir)
• Spirit Trade Ltd.
In a parallel action, the U.S. Attorney's Office for the District of New Jersey today announced related criminal charges.
The SEC's press office didn't immediately return a call requesting comment and a referral to the defendants' attorneys.