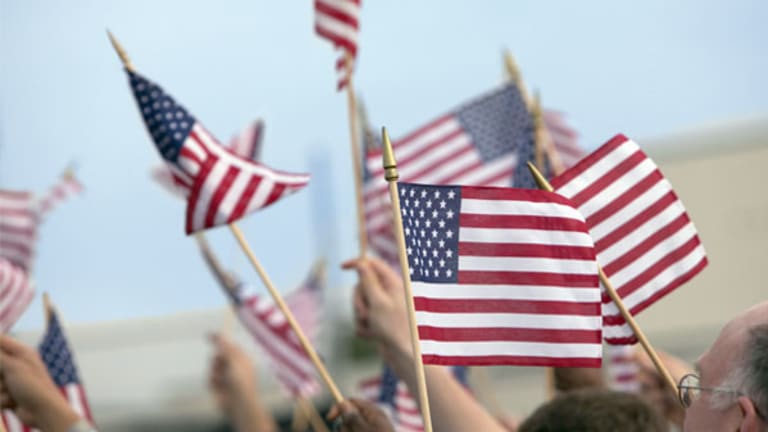 Santorum's Campaign Manager: We Tied
Rick Santorum's campaign manager says they have more data than the Michigan GOP, and it shows a delegate tie in the state.
NEW YORK (
) -- Michigan's Republican presidential primary may have turned out as a tie.
With 99% of precincts reporting, it appears that Mitt Romney and Rick Santorum each won seven of Michigan's 14 congressional districts -- each worth two delegates -- and
split the final two delegates that were up for grabs in the state popular vote.
"The only thing you could do is move this from a win column for Mitt Romney to a tie," John Brabender, Santorum's senior strategist, said on a conference call with the press.
The Michigan Republican Party hasn't released the final official voting numbers, but Santorum's campaign stuck by the claim that it evenly split the state's 30 delegates with Romney.
"We had people at every location all night giving us information and the Michigan GOP is still behind our numbers," Mike Biundo, Santorum's campaign manager, said in an interview. "They're still behind: We have more data than they do."
Biundo said the campaign diligently tracked Michigan's primary numbers in anticipation of confusion about old versus new congressional district maps in the state.
Romney won the state's popular vote by about a three-percentage-point margin in what may have been the most crucial victory thus far in his 2012 campaign. The former Massachusetts governor also won all 29 of Arizona's delegates on Tuesday night.
Biundo said he was extremely excited about the Michigan result, and added that it was Romney's home county -- Oakland County -- that gave him, roughly, the margin needed to beat Santorum.
Reports surfaced Wednesday that Ron Paul would skip a presidential forum hosted by former Arkansas Gov. Mike Huckabee in order to canvas Washington state on Saturday, the day of its caucus. Fourty-three delegates are at stake in Washington, where the
latest poll showed Santorum with a double-digit lead.
When asked about Paul's supposed plan to head to the state over the weekend, Biundo said he had no comment on Ron Paul's strategy.
As Santorum heads to Super Tuesday, he likely has his
eyes on Georgia, Newt Gingrich's home state, and Ohio. The two contests offer the most delegates on March 6.
Santorum's performance on Tuesday slowed the momentum he collected following the three Feb. 7 primary victories, but February was kind to the campaign as Biundo said it received more than 110,000 individual donations
"We're using out best asset in the campaign, which is Rick," Biundo said.
-- Written by Joe Deaux in New York.
>Contact by
.
>Follow Joe Deaux on
. Subscribe on
.