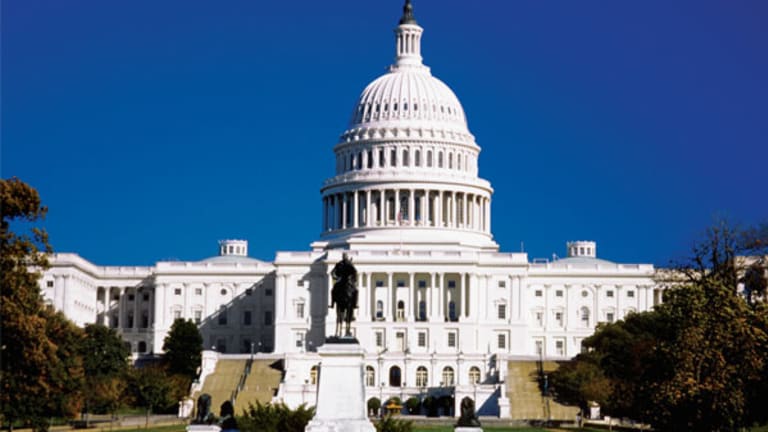 Ron Paul Loses His Home District
Ron Paul fails to win his district as Mitt Romney clinches the GOP nomination.
NEW YORK (
) -- Rep. Ron Paul (R., Texas) failed to win his home district in the Texas primary Tuesday night as Mitt Romney clinched the GOP nomination.
The congressman decided more than two weeks ago to ignore his home state's primary to focus his attention on concluded contests.
The choice to skip Texas campaigning was to focus on grabbing as many delegates as possible
in state conventions that had previously held caucuses or straw polls, Paul's campaign said earlier this month.
Tuesday's results effectively wrapped up the Republican Party's extended primary season, which saw four different candidates win delegates, and five -- including Herman Cain, Rick Perry, Rick Santorum, Newt Gingrich and Romney -- lead an
average of national polls at least once between June 2011 and May 2012.
Paul never led the
RealClearPolitics
average of national polls, but he did grab a late lead ahead of the Iowa caucuses only to see it dissipate on a surge by Santorum, who narrowly edged out Romney to secure victory in the well-known straw poll.
Paul, though, has used his organization to nab delegate victories in Maine and Minnesota, and likely will try to win a majority of Iowa's delegates at the upcoming state convention there. Paul will continue to compete for uncommitted delegates in other states, as well.
Paul's commitment to staying in the race has gotten him within one delegate of Gingrich, but still leaves him more than 1,000 behind GOP nominee Romney.
As it stands on May 30, Romney has 1,191 delegates, Santorum has 265, Gingrich has 138 and Paul has 137, according to
The Associated Press
.
The
AP
uses a rigorous process to determine its delegate count.
Paul won 18 delegates in Texas to Romney's 105, as Romney defeated Paul in every county in the state.
-- Written by Joe Deaux in New York.
>Contact by
.