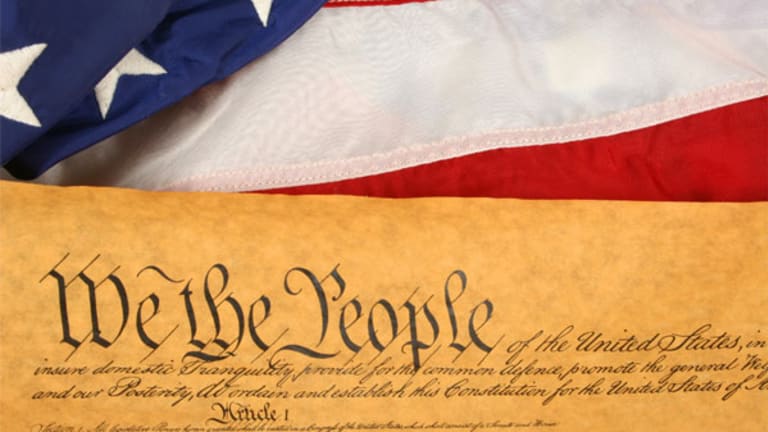 Ron Paul: Las Vegas Here I Come!
Ron Paul has left Florida to turn the focus of his campaign to Nevada.
NEW YORK (
) -- Ron Paul's campaign has gone dark in Florida.
Voters found the Texas Congressman absent from the Sunshine State on Friday as he had turned his attention away from the large and expensive primary, but a brief ride through Las Vegas, Nev. would reveal that Paul has ramped up his campaign there.
Nevada's Republican caucuses are on Feb. 4, which could be a grueling four-day turnaround from Florida for Gingrich and Romney. Rick Santorum has decided move on from Florida.
Ron Paul began to run ads more than a week ago in Nevada as "part of our delegate strategy to secure the Republican nomination," Jesse Benton, Paul campaign chairman, said in a Jan. 20 press statement. Benton said Nevada presents "opportunities for a strong top-three showing in their upcoming caucuses."
Nevada's race presents an advantageous race for Paul, whose loyal and eager supporters have the right attitude for its laborious caucus process.
"Caucuses are a much clearer sign of enthusiasm, and
Paul's supporters clearly have the enthusiasm factor and the loyalty factor," says Robert Uithoven, a Nevada Republican political consultant. "They show up, they influence the discussion at these caucus events, and he tends to do much better in caucuses than he does in primaries."
Paul ran as the late front-runner in the Iowa caucuses until Rick Santorum stole his momentum in the final days of campaigning there. Santorum won an historic decision in Iowa while Paul slid to third.
Beyond that fact that Nevada is a caucus state, the Paul campaign feels confident there because the candidate can pick off crucial proportional delegates.
Since Paul finished second on the New Hampshire primary, his campaign has sent some 23 press statements about Nevada endorsements, events and community support. By comparison, Mitt Romney, who is the current front-runner in the state, has sent about four Nevada-themed emails.
This doesn't mean Paul is winning the ground in Nevada. Romney released this week a monster television ad campaign in the state that attacks Newt Gingrich on the housing crisis -- Nevada has one of the worst foreclosure rates (1 in every 177 housing units) in the country -- and he hit radio airwaves two weeks ago.
Romney also has
the most serious organization in Nevada as heavyweight political figures Lt. Gov. Brian Krolicki and Rep. Joe Heck (R., Nev.) have co-chaired his campaign there.
Paul's organization doesn't seem as flashy -- state chair Carl Bunce finished third in 2008 for a Nevada Congressional seat -- but the state has a formidable Libertarian population.
"This is the only state in the nation that when you go to vote for state-wide or federal office you can vote 'none of the above,'" says Jim Denton, a Nevada Republican political strategist. "And none of the above traditionally gets three or four percent of the vote for a national election here. ... Nevada has a very libertarian bent to it."
Paul finished second in the 2008 Nevada caucuses with 6,087, or 14% of the vote as he surpassed eventual Republican nominee John McCain by slightly more than 400 votes. The obstacle Paul faces though is Romney, who won a 2008 landslide in the state with 22,659, or 51% of the vote.
While Romney and Gingrich scramble to gather the most votes for Florida's winner-take-all primary, Paul will be canvasing Nevada in hopes to pick off a few more delegates. Second place seems like a realistic bet, but what about first place?
"I don't think he has a chance to win, but he will certainly have an influence on the outcome just given the amount of support he has here," Uithoven says.
-- Written by Joe Deaux in New York.
>Contact by
.
>Follow Joe Deaux on
. Subscribe on
.