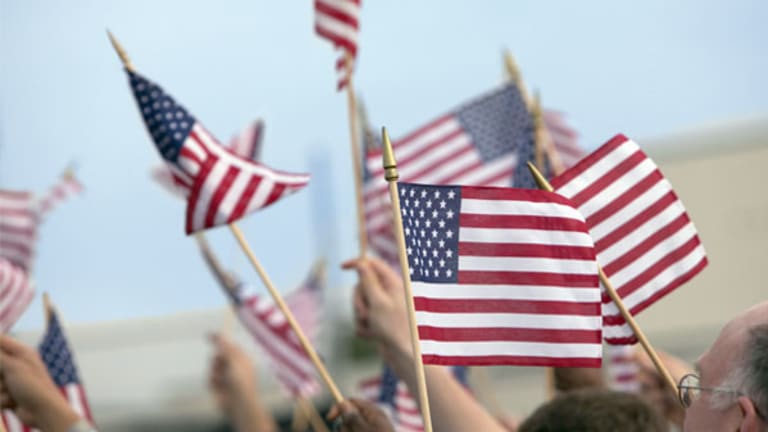 Ron Paul Is More Conservative Than Rick Santorum
Based a study of their voting records in Congress a few years ago, Paul comes out ahead in the competition for most conservative.
NEW YORK (
) -- During a Republican presidential debate Saturday, Texas Rep. Ron Paul and former Pennsylvania Sen. Rick Santorum had a spat about who was more conservative as each clawed for blocks of Republican voters needed to topple front-runner Mitt Romney.
According to a study done back in 2004 though, Paul was the more conservative of the two by a fairly healthy margin.
A list put together at
voteview.com
found that
out of the 3,320 individuals (1 being the most liberal and 3,320 being the most conservative) who had served in the House or Senate from 1937 to 2002, Santorum ranked 2,674, while Paul ranked 3,320.
"Four or five times he voted to raise the national debt, so that tells you how conservative he is," Paul said Saturday about Santorum. Based on the survey, Paul could question pretty much any politician's conservative record against his own.
The scores were based on all roll calls cast in the period. Former House Speaker Newt Gingrich slotted in at 2,893.
Paul finished second in the
New Hampshire primaries Tuesday night partly thanks to independent voters in the state who turned out, while Santorum -- who's social conservative message found traction in Iowa -- slid into a virtual tie with Gingrich behind third-place finisher Jon Huntsman.
"I sorta have to chuckle when they describe you and me as being dangerous," Paul said to supporters in
a speech after the primary. "That's one thing they are telling the truth about, because we are dangerous to the status quo."
The GOP field will canvass South Carolina through Jan. 21 as each candidate attempts to pitch a conservative message to Southern voters who are skeptical of Romney's record.
A
Rasmussen Reports
poll released Jan. 3 found that 26% of likely U.S. voters regarded Romney as a moderate.
Interestingly, Paul also ranked next to Romney as the perceived
least conservative option in the GOP presidential field.
-- Written by Joe Deaux in New York.
>Contact by
.
>Follow Joe Deaux on
. Subscribe on
.