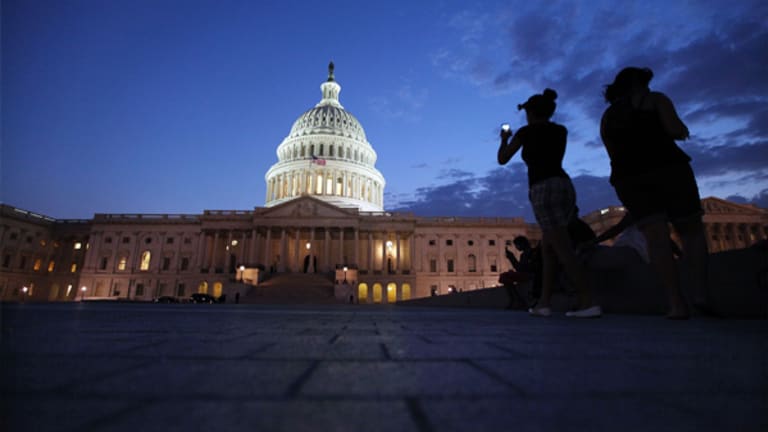 Romney, Santorum Deadlocked in Michigan
Rick Santorum and Mitt Romney are deadlocked heading into the Michigan primary next Tuesday.
NEW YORK (
) -- The Republican frontrunners find themselves in a familiar situation: deadlock.
Mitt Romney leads Rick Santorum in Michigan 37% to 35% in the latest
NBC News/Marist
poll as the GOP contenders prepare for their first debate since January. The Michigan primary is next Tuesday.
A spate of surveys released this week show Santorum slightly ahead of Romney 33.8% to 33%, according to
RealClearPolitics
polls aggregate.
Romney grew up in Michigan and seemed a lock to emerge victorious there until Santorum claimed a trio of primary victories on Feb. 7. "So
the fact that we're competitive
in Michigan says a lot about where we are in this campaign and we're excited about that," said Mike Biundo, Santorum's campaign manager, last week in an interview.
Arizona, where Wednesday's debate takes place, seems to be leaning firmly in Romney's favor as the former Massachusetts governor grabbed a 43% to 27% lead in the same
NBC News/Marist
survey. That survey bumped up Romney's
average poll lead to 8.2 percentage points.
Ron Paul and Newt Gingrich round out third and fourth place in the Michigan poll at 13% and 8%, respectively. In Arizona, Gingrich sits at 16% in the latest survey, while Paul has 11% favor.
Nationally, Santorum leads Romney 33.9% to 28.3%, while Newt Gingrich and Ron Paul trail at 14.2% and 12.4%, respectively.
-- Written by Joe Deaux in New York.
>Contact by
.
>Follow Joe Deaux on
. Subscribe on
.