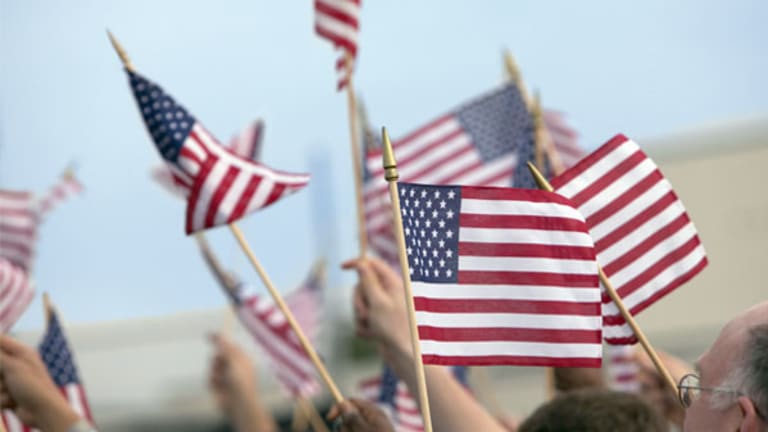 Romney Reveals Crucial Housing Policy While You Aren't Looking
While reporters dissect Mitt Romney's tax returns, his campaign reveals the candidate's housing policy.
NEW YORK (
) -- Mitt Romney's campaign posted the candidate's
crucial housing policy
Friday while reporters were poring over Mitt Romney's 2011 tax return and other tax documents.
The timing of the new housing policy document coincided with a flash release of Romney's 2011 tax returns and a summary of his average annual effective tax rate from 1990-2009 -- previously unreleased information that had obsessed transparency whistle blowers for much of the 2012 election cycle.
The document "Securing the American Dream and the Future of Housing Policy," reveals a plan to reform U.S. home funding sources
Fannie Mae
(FNMA)
and
Freddie Mac
(FMCC)
, sell 200,000 vacant foreclosed homes owned by the government, ease foreclosure alternatives and replace the Dodd-Frank Act.
The campaign promised earlier this week to announce more specifics on Romney's policy proposals, but the housing policy isn't heavy on how the Republican nominee would implement these changes.
To reform Fannie and Freddie, the policy says a Romney-Ryan administration would "protect taxpayers from additional risk in the future" by providing "a long-term, sustainable solution for the future." The solution has not been outlined in detail.
It explained that the sale of 200,000 vacant foreclosed homes would raise property values as vacant homes attract "vagrants and criminal activity."
Romney's housing policy document said the president's policies such as short sales, shared appreciation and deed-in-lieu-of-foreclosure had dragged down homeowners' ability to find foreclosure alternatives. The Romney plan said it would "bring clarity in this area."
The housing white paper also said a Romney-Ryan administration would replace Dodd-Frank with something less complex in order to aid the housing market. Romney has repeated throughout his campaign that he would replace Dodd-Frank for other financial matters.
The best way to help the housing market, the paper said, is to create jobs through the Romney-Ryan jobs plan, which it claims would add 12 million jobs in the next four years.
-- Written by Joe Deaux in New York.
>Contact by
.