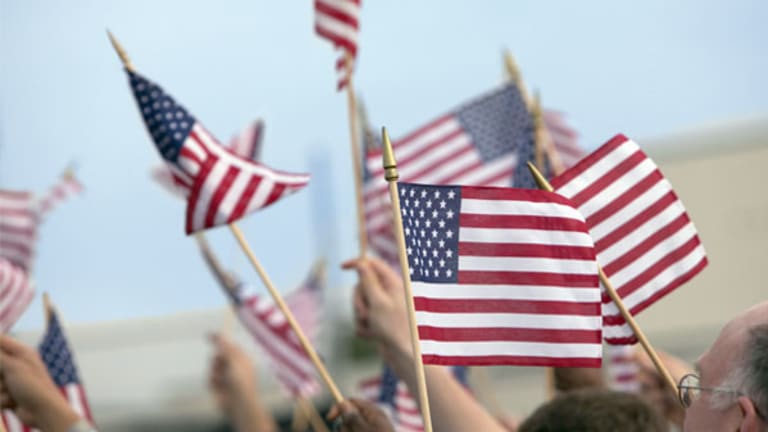 Romney Takes Fight to Obama in N.H.
Mitt Romney launches attack ads on television and in newspapers across New Hampshire on Tuesday.
NEW YORK (
) -- Mitt Romney launched a massive attack campaign in New Hampshire on Tuesday against President Barack Obama in an attempt to try to further distinguish himself as the likely GOP opponent.
A
one-minute television spot and a 621-word paid newspaper advertisement ran across the Granite State as Obama arrived in New Hampshire to give a speech about the extension of payroll tax cuts.
"I would begin by acknowledging that you were dealt a hard hand. ... But we now have had three years to watch your policies unfold and to assess their results," Romney wrote in the newspaper ad. "I will be blunt. Your policies have failed."
Romney's campaign
reportedly spent $134,000 for the commercial spots that were scheduled to run until Sunday.
Obama handily won New Hampshire in the 2008 election with 54.9% of the vote to 45.1% for Sen. John McCain (R., Ariz.), but a
Bloomberg
poll last week found Romney ahead of Obama by 10 percentage points in the state.
Romney has canvassed New Hampshire in a tireless effort to win the first-in-the-nation primary for the Republican nomination race, which could help his chances in the presidential election if he is selected as the GOP nominee. The former Massachusetts governor has a formidable campaign presence already on the ground in the state.
Though the New Hampshire primary is only a month and a half away, Romney's decision to target Obama instead of other GOP presidential hopefuls further illustrates the Republican's confidence that he'll win the state and the nomination.
Gone are the days when the Romney campaign launched daily emails that criticized Rick Perry, because now it's all about Barack Obama.
It's hard to argue against the strategy in New Hampshire as Romney leads polls for the state's Republican primary by almost
20 percentage points, and it appears unlikely the former Bain Capital CEO will relinquish his gargantuan advantage.
Though the Romney campaign has attempted to get Obama's attention, the president probably won't catch any ads on television or in the papers as he will be in New Hampshire for about only two hours. Once he finishes remarks on the American Jobs Act at Manchester High School Central, the president will return to Washington.
When last asked about Romney in a press conference, Obama refrained from a comment.
"I am going to make a practice of not commenting on whatever is said in Republican debates until they've got an actual nominee," Obama said on Nov. 14.
-- Written by Joe Deaux in New York.
>Contact me here:
.
>Follow me on Twitter:
.