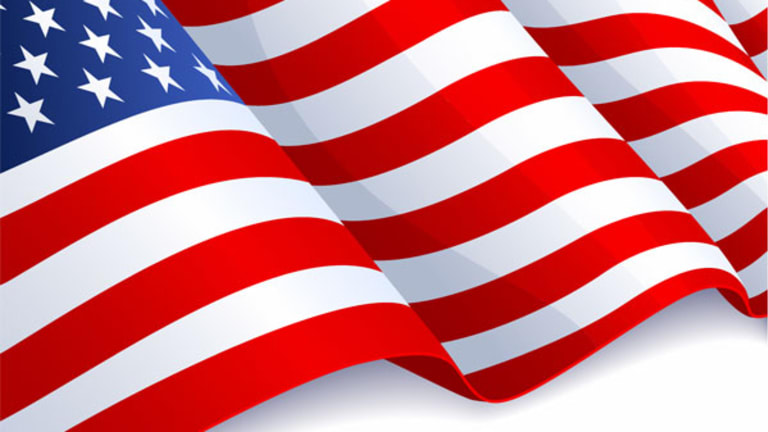 Romney, GOP Paint Obama as Alone on Bain Criticisms
Mitt Romney is trying to turn the Bain Capital attacks around on the president.
NEW YORK (
) -- Mitt Romney wants you to know that there are Democrats out there who don't support Barack Obama's comments on free enterprise.
Since Monday, the presumed GOP presidential nominee and the Republican National Committee have jointly delivered since Monday at least 20 emails and two videos that deride the president's attacks against Romney's private equity background.
The onslaught illustrates the determination of Republicans to meet head on Obama's challenge that this is what the
campaign is going to be about, referring to Romney's track record as founder of buyout firm Bain Capital.
"Another three Democrats have backed away from President Obama's attacks on free enterprise. It's not an accident," Andrea Saul, a Romney spokeswoman, wrote in a statement that highlighted the newest of 14 Democrats the campaign says have distanced themselves from Obama's comments.
Romney's ties to Bain Capital have been a sensitive subject for Obama's campaign to navigate as it relies heavily on Wall Street donors,
many of whom have strong connections to private equity.
One "Democrat" that Republicans and Romney repeatedly point to is Obama's
former "car czar" Steven Rattner
, the person the president's administration tapped to lead the team that eventually devised the bailout plan for the American automotive giants.
Rattner, who founded private equity firm Quadrangle Group, said on
MSNBC's
"Morning Joe" this week that an Obama ad slamming
Romney's handling of a steel mill that went bankrupt under the management of Bain Capital was unfair.
Regardless of what a growing number of Democrats say about Obama's decision to attack Romney's Bain record -- or "free enterprise" as Republicans have framed it -- it seems that Romney and the GOP have decided the best counter-attack is to portray the president's criticisms as a lonely battle.
Below are the Romney and RNC ads:
-- Written by Joe Deaux in New York.
>Contact by
.