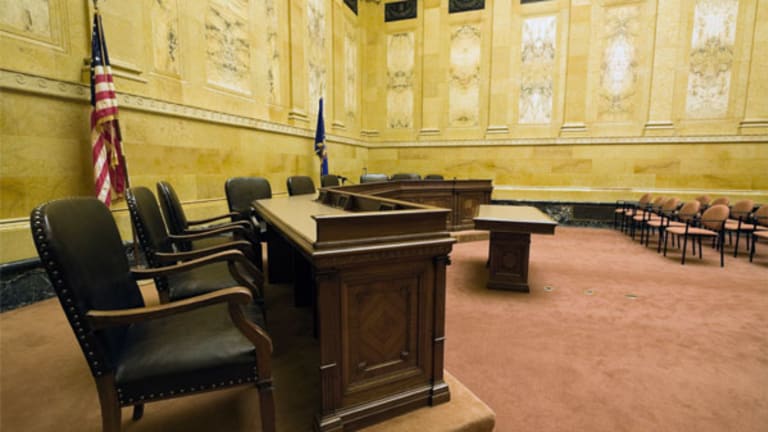 Romney Gets Gingrich on Ropes, Sticks the Jab
Mitt Romney claws primary momentum back from Newt Gingrich as he delivers sharp rebuttals.
NEW YORK (
) -- Mitt Romney clawed momentum back from Newt Gingrich as the former Massachusetts governor delivered stinging rebuttals to Gingrich's ongoing slams in the GOP presidential primary race in Florida.
Gingrich, typically exceptional in the debate format, struggled to guide the event Thursday evening in Jacksonville as Romney maneuvered into control early by denying the former House speaker
any chance to rally the audience behind him
.
"Newt did well; I think he did stumble a little bit through some of it," said Leslie Dougher, Clay County Republican Party chairman who attended Thursday's debate. "Romney said all some candidates are doing is answering
the debate questions in a way to get votes ... in such
a way just to get votes in a certain area. And
Gingrich did. He
Romney went through each state and said how Newt answered
questions in each state, and I thought 'Someone's done their homework.'"
Florida's primary election is Tuesday.
Romney's homework could be attributed to
brand new debate coach Brett O'Donnell, who arrived this past week after Gingrich routed Romney in the South Carolina primary thanks to positive debate momentum.
Thursday night was different. Romney blitzed Gingrich early about immigration, after the former speaker had said he believed Romney was the most anti-immigrant candidate of those still in the race.
"That's inexcusable, and actually Sen. Marco Rubio came to my defense. ... Mr. Speaker, I'm not anti-immigrant -- my father was born in Mexico, my wife's father was born in Wales," Romney shot back. "The idea that I'm anti-immigrant is repulsive." Gingrich had
released an ad earlier in the week that called Romney anti-immigrant.
Later in the debate, Gingrich said that he thought Romney should be open about how much money he made on however many households had been foreclosed because of his investments.
"First of all, my investments haven't been made by me; my investments for the last 10 years have been in a blind trust," Romney said. "But have you
Gingrich checked your own investments? You also have investments through mutual funds that also invest in Fannie Mae and Freddie Mac."
Rick Santorum also surged in the debate as the former Pennsylvania senator spoke eloquently on policy throughout the night. He specifically went after Romney on health care.
"It's going to be on your ballot as to whether there should be a government mandate here in Florida -- according to Governor Romney, that's OK," Santorum said. "State does it, that's OK; if the state wants to enforce it, that's OK. Those are not the clear contrasts we need if we're going to defeat Barack Obama."
Thursday's
debate was crucial for Gingrich, who likely needed another exceptional performance to quell Romney's resurgence in Florida. Early Friday
polls already revealed that the former governor had opened up a formidable lead on Gingrich.
Early voters will head to the polls this weekend ahead of Florida's official Jan. 31 primary date, so it will be critical for Gingrich to tack quickly if he hopes to curb the damage that could result from a flat performance Thursday night.
-- Written by Joe Deaux in New York.
>Contact by
.
>Follow Joe Deaux on
. Subscribe on
.