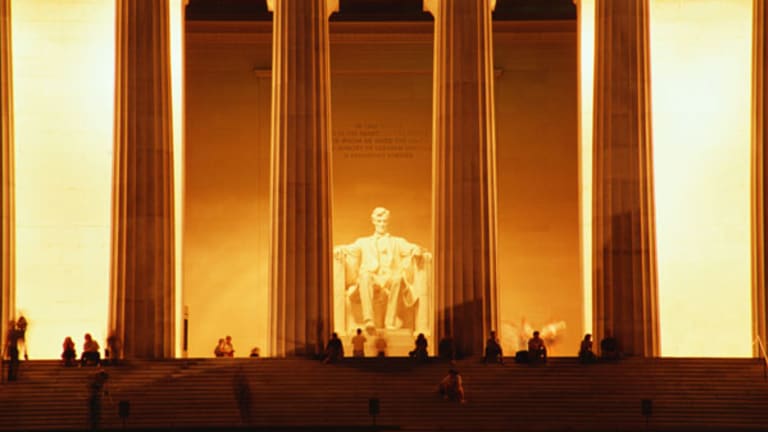 Romney Can't Shake Santorum in Michigan
Mitt Romney can't seem to shake Rick Santorum in his own backyard of Michigan.
NEW YORK (
) -- Mitt Romney can't seem to shake Rick Santorum in his own backyard.
Romney emerged from the weekend leading the former Pennsylvania senator in an
average of Michigan polls within the margin of error. Romney, who grew up in Michigan, has regained his front-runner status, but without enough cushion to predict a comfortable victory.
"
Romney's strategy had been to win over all conservatives by hammering Santorum on the fact that he is not the fiscal conservative he claimed to be," said Steve Mitchell, president of Mitchell Research & Communications, in a statement. "However, Santorum's push for social conservatives in the past three days seems to have worked.
Santorum led the
Mitchell/Rosetta Stone
survey 37% to 35%. The latest
Public Policy Polling
results showed Romney with an edge at 39% to 37%, while WeAskAmerica gave Romney a four-percentage-point lead at 37% to 33% against Santorum. All three polls conducted surveys over the weekend and released them on Monday.
In what seems to have become a characteristic gaffe about his wealth, Romney slipped up Friday when he said wife Ann drive "a couple" of Cadillacs.
"This feels good being back in Michigan ... I like the fact that most of the cars I see are Detroit-made automobiles. I drive a Mustang and a Chevy pick-up truck; Ann drives a couple of Cadillacs,"
Romney said Friday.
To compound the PR nightmare, Romney gave the speech in a largely
empty football stadium. Organizers scrambled to clarify that the
incident was due to a security change.
But Friday's gaffe's didn't seem to hurt Romney's momentum, according to results from the
PPP
survey.
"Momentum in Michigan is completely on Mitt Romney's side," said Dean Debnam,
PPP
president. "He's amassed a large lead with absentee voters and itwill take a huge turnout on election day from Santorum voters to overcome that."
Arizona polls forecast a comfortable victory for Romney in Tuesday's primary, but Michigan, which also votes Tuesday, is perceived to be the pivotal contest this week as it's Romney's home state and it's where his father was governor.
-- Written by Joe Deaux in New York.