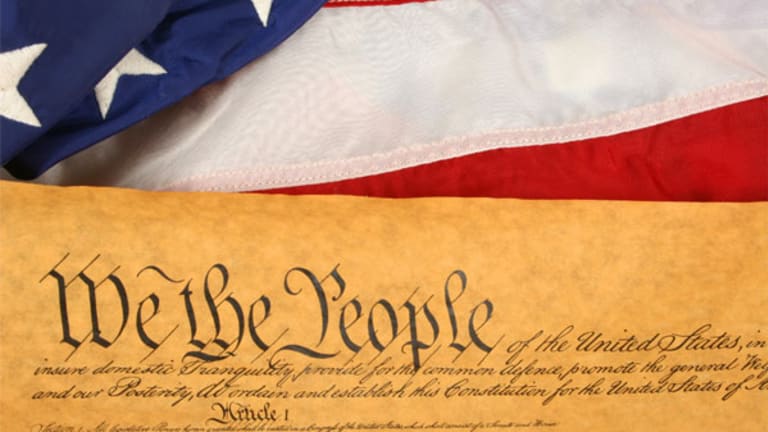 Rick Santorum's Silent Play for Georgia
Rick Santorum's final stand could come in Georgia on Super Tuesday.
Updated from 12:36 p.m. ET with number of Santorum volunteers in Georgia
NEW YORK (
) -- Rick Santorum's got Georgia on his mind.
The state could be the most important Super Tuesday contest, and the former Pennsylvania senator has quietly built a ground presence there to steal it from hometown hero Newt Gingrich.
"I would venture to say that we have the best ground team in the country in Georgia right now;
the campaign was absolutely blown out of the water with the organization," said a Santorum operative familiar with the campaign there.
Santorum put boots on the ground in Georgia immediately after his three victories on Feb. 7 in an effort to expand the campaign's reach and to directly challenge Mitt Romney on Super Tuesday.
Hours after Santorum won Missouri, Minnesota and Colorado,
some 375 volunteers signed up to help in Georgia and within 10 days the former senator picked up endorsements from state House members Ed Setzler and Sam Teasley.
Santorum, who intends on canvasing Georgia Wednesday and Thursday, has state Sen. David Shafer as his state chairman.
Some 85% to 90% of Santorum's campaign help in Georgia, about 1,900, are volunteers, according to the Santorum operative. This isn't unlike most of the former senator's state-by-state operations, which rely heavily on volunteers on the ground to cut down on costs for the cash-strapped (when compared against Romney) team.
Santorum raised more than $4 million in 10 days after his Feb. 7 primary victories, but the sum still leaves him far behind Romney.
Santorum's cash hole is obvious and it has been an obstacle he has overcome twice to claim shocking victories in the 2012 cycle. But he's also short on endorsements.
In Georgia, Romney has collected more than 60 local and state endorsements, while Gingrich claims endorsements from more than 40 state legislators, five U.S. congressmen and Gov. Nathan Deal.
Georgia could be a trap state for Romney as he's had trouble connecting with voters in southern states. Georgia's 76 delegates are the most up for grabs on Tuesday, and to lose them to Gingrich probably wouldn't derail Romney's nomination hopes as the Republican electorate has expected the former House speaker to win his home state.
But a Santorum victory there would agitate a few fronts: First, Santorum could prove he's a viable option in the South -- a key region to win for any Republican nominee to have a chance in the general election. Second, it would be a pickup of the biggest state on what is consistently a monumental day in presidential primaries. Finally, Santorum could effectively eliminate Gingrich's hopes by taking Gingrich's state (the speaker himself said any presidential candidate who lost his home state would be "very badly weakened") -- a narrow field favors Santorum more than Romney.
"Like Michigan for Mitt, Georgia is not must-win for us, but it's must-win for Newt," said a Santorum campaign source.
In Georgia, Romney has the most money and Gingrich has the most endorsements, but Santorum's people think they have the best ground presence. With a week before the primary, Santorum will have to overcome a
double-digit poll deficit to Gingrich and shrug off Tuesday's two primary losses to Romney.
-- Written by Joe Deaux in New York.
>Contact by
.
>Follow Joe Deaux on
. Subscribe on
.