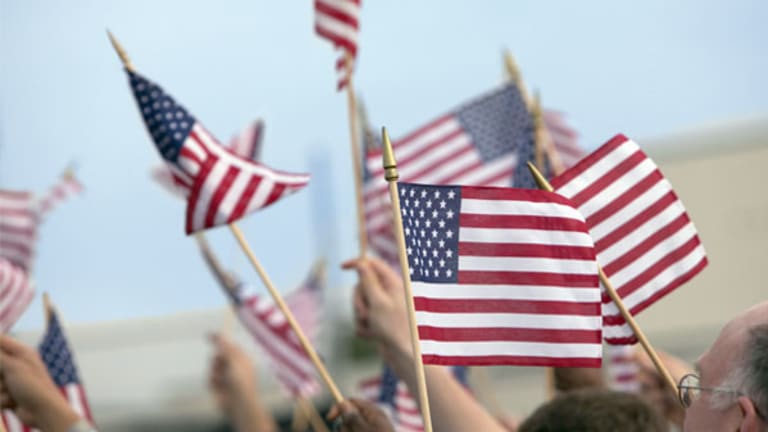 Republican Campaigns Debate Behind the Debate
While the Republican candidates debate, their campaigns ambush one another via email as well.
NEW YORK (
) -- This year's Republican debates are just the tip of the iceberg.
While Rick Santorum, Mitt Romney, Newt Gingrich and Ron Paul hurled criticisms at one another in Arizona on Wednesday night, their campaigns were sustaining the vitriol off the stage.
"Never a tax increase for Santorum? Not so fast ... Santorum was a vocal supporter of a sales tax increase in Pennsylvania to pay for new sports stadiums," a Romney campaign email said 18 minutes after the debate started.
Two minutes later, at 8:20 p.m. EST, Paul's campaign also panned Santorum as weak on fiscal issues. Paul's email listed 19 votes in Congress it found the former Pennsylvania senator to be weak on and attacked 13 votes he made to raise some sort of tax.
It's common for the campaigns to flood inboxes with opposition research whenever the debate breaches certain issues, and often the emails contain detailed information about an opponent's political record.
Romney and Paul barraged Santorum in the email war, while Gingrich sustained his regular attacks against Romney. The former House speaker's principal target through most of the later debates has been Romney.
The emails also rely on clever headlines to entice users to read instead of immediately discard the messages.
"Santorum and Earmarks: A Love Story," a Romney email said at 8:30 p.m. "Senator Santorum was a 'prolific' user of earmarks and continues to defend the practice."
Romney's campaign has relentlessly highlighted Santorum's tricky record and support of legislative earmarks. Romney, the former Massachusetts governor, has clearly stated that he would propose to ban the practice if he was elected president.
The emails also try to trap opponents' comments made on the campaign trail. One example is a Romney email from Wednesday night that quoted
The New York Times
quoting Santorum as he said the government should not support bailouts. Then the email listed three instances of bailouts that Santorum supported in the past: a 1999 loan guarantee program for the steel industry, a 2001 bailout of domestic airline companies in the wake of the 9/11 attacks, and
lukewarm support of TARP.
Gingrich's campaign delayed its first email slam until 9:14 p.m., with about 45 minutes left in the debate.
But unlike Paul's and Romney's carefully crafted assaults, Gingrich's camp simply sent a copy of a
Boston Globe
article that
questioned Romney's stance on contraception.
The Santorum campaign, still running on a tight budget, did not send any emails, which made the former senator the only candidate without a voice in the email circus.
After the debate finished around 10 p.m., Romney delivered three more emails -- all focused on politicians who supported him -- while Gingrich sent a duplicate of his first email that quoted the
Boston Globe
.
Total tally of opposition emails received by this reporter during the debate: Romney, 10; Paul, three; Gingrich, three. Targeted in the debate: Santorum, eight times; Romney, three times.
-- Written by Joe Deaux in New York.
>Contact by
.
>Follow Joe Deaux on
. Subscribe on
.