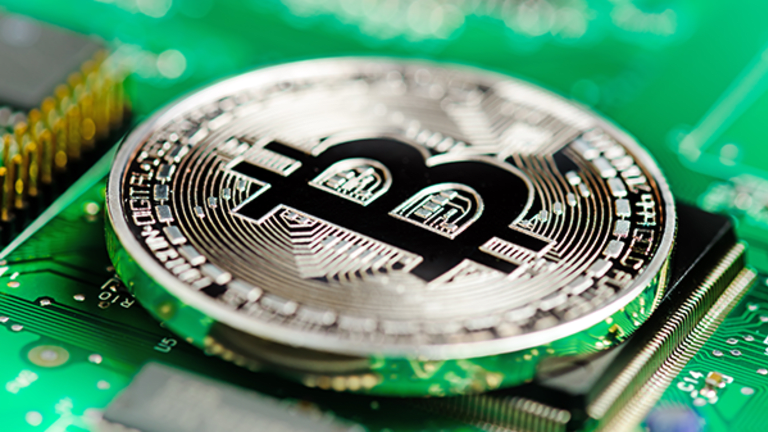 How Federal Regulators Are Playing Catch-Up With Bitcoin Craze
Federal regulators are playing a game of catch-up.
Federal regulators are playing a game of catch-up when it comes to monitoring the legal and tax effects stemming from the explosion of investment in cryptocurrencies such as Bitcoin, which has more than doubled in price in the last three months to more than $4,000.
In July, the Securities and Exchange Commission issued an investigative report that determined digital tokens sold by a virtual organization known as the DAO were securities. Also last month, the Financial Crimes Enforcement Network took down one of Bitcoin's largest and oldest exchanges, BTC-e, and penalized it $110 million for violating anti-money laundering laws.
"What you're seeing now is the next round of regulatory guidance, and in a sense, starting to fill in some of the gray areas and the gaps that have emerged given the pace of development in this area," said Alan Cohn, of counsel at Steptoe & Johnson LLP and former assistant secretary at the Department of Homeland Security. "You're seeing an advance in the regulatory framework evolving around this new asset class."
The first round of regulations on Bitcoin and other cryptocurrencies took place between 2013 and 2015, when officials several measures to define the rules of the space. FinCEN set out guidelines for applying anti-money laundering and fraud laws in 2013, and in 2014, the IRS declared Bitcoin would be treated and taxed as property. The Commodity Futures Trading Commission in 2015 defined Bitcoin and digital currencies as commodities.
Now, a renewed effort is underway to define the legal and regulatory parameters of the arena.
The SEC's July report served as a warning shot to market participants that offers and sales of digital assets, known more commonly as initial coin offerings (ICOs), might be subject to federal securities laws.
FinCEN's action against BTC-e also included the arrest of one of its operators, Russian national Alexander Vinnik, who has been tied to Mt. Gox, an exchange that went under in 2014 after hundreds of bitcoins housed there were stolen. Vinnik was arrested in Greece at the request of U.S. law enforcement officials and indicted by the U.S. Attorney's Office in the Northern District of California.
Walmart Wants to Take on Amazon With Drones From Giant Floating Warehouses
The IRS has been trying to compel U.S.-based digital currency exchange Coinbase to turn over information on its customers to identify those not paying capital gains taxes. And the CFTC recently granted trading and clearing platform LedgerX permission to register as a swap exchange facility and derivatives clearing organization.
Representatives from FinCEN, the SEC and the IRS declined to comment.
"We're at a point in the regulatory environment where there's guidance out there, but it's not well established," said Rob Long, partner at Bell Nunnally & Martin LLP and former attorney at the SEC, Department of Justice and Financial Industry Regulatory Authority (FINRA).
The SEC, which provided guidance on the DAO token, has left open to interpretation how the agency might treat other ICOs moving forward. There are already over 1000 digital assets being tracked by website Coin Market Cap.
"The problem is that while the SEC gave us in their report clarity about what would definitely qualify as a security, they didn't tell us whether some other kinds of tokens, maybe those kinds of tokens that have utility, are clearly not securities," said Jerry Brito, executive director of public policy advocacy group Coin Center. "We're hoping that the SEC at some point will issue some guidance."
The disclosure language used by issuers and the motivations of investors -- namely, whether the coins they're buying they're reselling for profit or they have some functional utility -- are helpful guidelines in deciphering whether a coin might be considered a security, said Greg Xethalis, counsel at Arnold & Porter Kaye Scholer LLP.
"Enforcement staff will likely look harder at token sales that sell tokens without an existing platform for their use, feature suspect or misleading disclosure language, and eschew the constantly evolving best practices," he said.
Alibaba Is Secretly 'Building the Netflix of China,' Top Investor Reveals
Facebook's Mark Zuckerberg to Spend Two Months Away After Daughter's Birth
It's unlikely Bitcoin or Ethereum, another popular cryptocurrency, would be considered a security, but there are wrinkles, Xethalis said.
"Bitcoin can be classified by different regulators in different ways when used for different purposes," he said. "In its native form, it is most appropriately considered a commodity or commodity money; however, it can be rejiggered as a security under certain circumstances."
Investors in ICOs run a heightened risk in an already volatile arena. While those holding coins deemed unregistered securities by the SEC wouldn't be subject to criminal punishment, they could see their investments plunge in value. "The question is not what happens to the money, it's what happens to the value of the token," Brito said.
Investors evaluating Bitcoin and other cryptocurrencies should take a hard look at the evolving regulatory environment before diving in. They should opt for U.S.-registered exchanges if possible and make sure they understand what their tax obligations are and how to approach them.
"Unlike a typical broker you might use to buy and trade stocks, you can't necessarily rely on an exchange to give you a full accounting of your gains," Brito said. "You have to keep account of that yourself and report that yourself to the IRS."
Cryptocurrencies are a volatile asset, with Bitcoin's volatility about six times that of the S&P 500. There are no fundamentals, there's no government backing, and the current ICO market is essentially the Wild West.
"Cryptocurrency prices are extremely volatile. Huge, rapid price swings are common," Long said, noting that Bitcoin's price is up about $600 from a week ago, but the increase and more could be erased, or not, by tomorrow. "[It's a] wild ride."
"Investors really need to be very careful," said Duke University business professor Campbell Harvey. "Be sure when you do this that you're willing to lose everything you put in."
More of What's Trending on TheStreet:
The 30 Nastiest Storms in Recent U.S. History Have Caused Mind-Blowing Damage
Editors' Pick: Originally published Aug. 18.