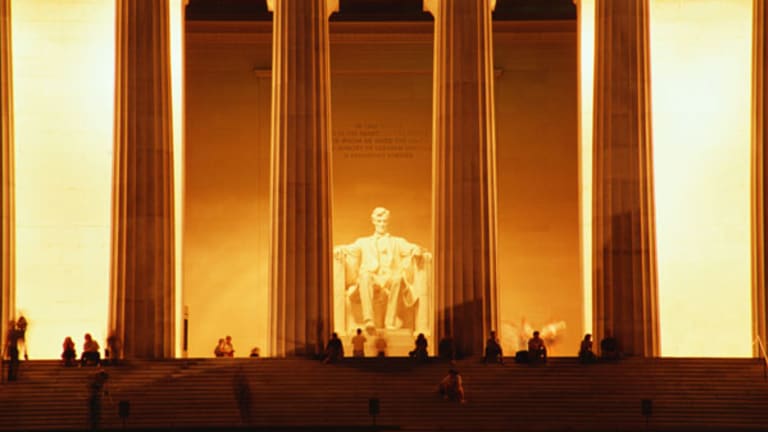 Reagan's Son Lauds Gingrich on Immigration
Ronald Reagan's son Michael says that his father probably would have supported Newt Gingrich's stance on immigration.
NEW YORK (
) -- Ronald Reagan's son Michael said on Wednesday that his father would have probably supported Newt Gingrich's position on immigration.
Reagan made his comments on
Fox News
a day after Gingrich said during Tuesday's Republican debate that he didn't think any illegal immigrants who had been in the country for 25 years and had paid taxes should be separated from their families in the United States.
"My father never would have broken up a family to try and make, in fact, a point on immigration," Reagan said. "And so he would have applauded Newt Gingrich on that."
Gingrich received
criticism from his opponents on stage and has even
felt pressure outside of the GOP field.
"You're going to have a hard time explaining why that particular subset is being broken up and forced to leave, given the fact that they've been law-abiding citizens for 25 years," Gingrich said at the debate.
Gingrich said that he was prepared to take the "heat" and stood by his comments after the debate, when someone claimed that he was opening the door to amnesty. "That is just totally inaccurate," Gingrich said.
-- Written by Joe Deaux in New York.
>Contact me here:
.
>Follow me on Twitter:
.