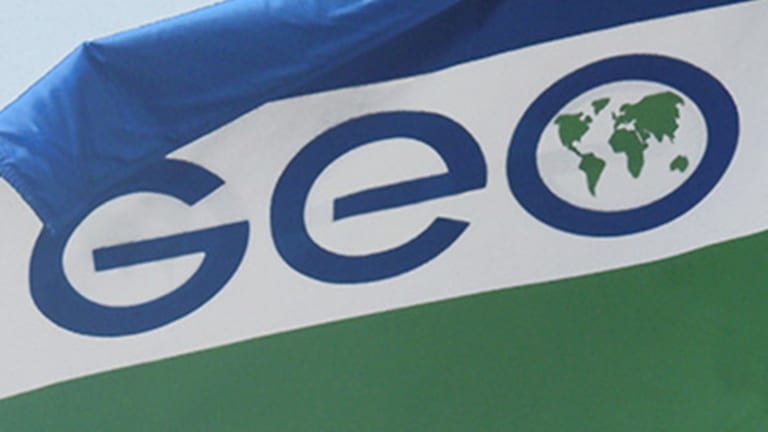 Private Prison Operator That Backed Trump Gets Contracts for Criminal Immigrants Facilities
GEO Group has been awarded a pair of contracts for facilities holding criminal aliens, the company said on Friday.
GEO Group (GEO) - Get Geo Group Inc (The) REIT Report has been awarded a pair of contracts for facilities holding criminal aliens, the company said on Friday. Shares of the private prison operator, which backed President Trump's presidential bid, have soared since his election.
The Boca Raton, Florida-based company announced that it has been awarded two 10-year contracts by the Federal Bureau of Prisons to continue operations at two of its Texas facilities. Worth $664 million, the contracts are part of a federal program for holding non-citizens reconfirmed just this week.
The Trump administration has reversed course on the Obama administration's directive to downscale the use of private prison facilities. More than 13,000 beds for criminal aliens have already been awarded so far under Trump, above the 10,800 scheduled under Obama, Height Securities analysts said in a note on Friday.
The beds are awarded under Criminal Alien Requirement contracts for holding immigrant criminals, a new solicitation for which the Bureau of Prisons authorized this week. GEO is one of three private companies that run 13 federal prisons for non-citizen criminals.
Private prison operators such as GEO and CoreCivic (CXW) - Get CoreCivic Inc. Report have seen their stock prices skyrocket since Trump's election. The Department of Justice under Obama moved to end federal use of such facilities last year, sending shares of both companies plummeting. Attorney General Jeff Sessions in February scrapped the Obama plan.
More than 60% of GEO's revenue in 2016 came from its U.S. corrections and detention business unit, including 14% from the Bureau of Prisons, 10% from the U.S. Marshals and 18% from U.S. Immigration and Customs Enforcement. The company saw $2.2 billion in revenue in 2016.
Its stock has climbed about 30% since the start of the year.
The federal government is expected to up private contracts for holding immigrant detainees. The Department of Homeland Security is seeking a $900 million increase in its custody operations budget for 2018 in anticipation of a need for 51,379 detention beds.
DHS Secretary John Kelly said in testimony before Congress this week that the temporary surge will likely subside in subsequent years as the DOJ works through its backlog of deportation cases and border crossings decline, Height analysts noted.
GEO donated hundreds of thousands of dollars to a super PAC backing Trump during the 2016 presidential election. It also gave $250,000 to his inaugural committee, making it one of a number of corporations to donate to the festivities.
Shares of GEO fell by nearly 1% on Friday.
Read More Trending Articles:
Why Alibaba's Founder Jack Ma Thinks You Will Eventually Only Work Four Hours a Day
Now We Have an Idea When the iPhone 8 Will Launch, Thanks to Vacationing Apple Employees
Editors' pick: Originally published May 26.