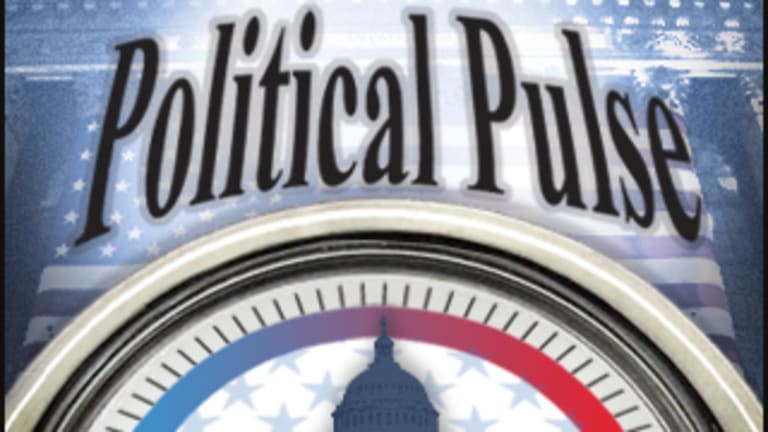 Politics of Wall Street: Dueling Democrats in NYC
A former hedge fund lawyer is challenging a nine-term incumbent in the battle to be the Democratic candidate to represent New York's 14th District.
NEW YORK (
) - Democrats are dueling over the House seat representing Manhattan's east side - aka New York's 14th district - in a primary battle that pits a former hedge fund lawyer against a nine-term incumbent who helped craft the financial reform and consumer protection laws opposed by many banks in the district.
As you'd expect, Wall Street politics feature prominently in this race. It seems to boil down to who is better suited to rein in the banking industry - Reshma Saujani , a political newcomer who understands the inner workings of hedge funds - or Carolyn Maloney, who represented the district since 1992 and can take at least partial credit for the financial reforms already in place.
This Democrat stronghold is home to many banks and constituents who work for banks. As described by the AP, "many voters in New York City's wealthy 14th Congressional District work in the financial industry and have resisted efforts by Congress to reform Wall Street's practices even after the near-crash of the financial industry."
It will be interesting to see who comes out on top after the Sept. 14 primary election. Whoever wins the primary is likely to win the seat, since Republican opponents have failed to capture more than 20% of the votes since 2002.
Looking over the campaign Web sites of the Democratic contenders, Maloney is short on specifics about what she may do next in terms of legislation that would impact Wall Street and investors, while Saujani's site spells out many specific proposals to change how derivatives are traded, putting ratings agencies under the
SEC
's scrutiny and creating a "systemic risk regulator" with power to force financial firms to take "corrective actions."
> Maloney's positions on Wall Street issues>Saujani's positions on Wall Street issues
Here's what
Carolyn Maloney's campaign site
says about her Wall Street politics:
She has worked to modernize financial services laws and regulations while advocating for transparency and fairness.
She recently authored the Credit Card Bill of Rights, which was signed into law by President Obama on May 22, 2009. The bill leveled the playing field between consumers and credit card companies, protecting consumers from unreasonable fees and increasing the notifications that credit card companies had to give consumers when the terms of their accounts were changed.
Back in 1999, it was Carolyn Maloney who crafted the law that required ATMs to warn you if they were going to charge you a fee. While this was a major milestone for consumer rights, it was a particularly tough move for Carolyn Maloney, as many of the major banks, who opposed the measure, came from her district.
Here's what
Reshma Saujani's campaign site
says about her Wall Street agenda:
In 2008, I became the Deputy General Counsel of the Liquid Markets business at Fortress Investment Group. Over the past two years, I've become increasingly frustrated by the short-sighted policies of the government and the financial services industry that have left hundreds of thousands of people unemployed and struggling to find work across New York City.
Over the past two decades, we have had a financial system that prospered in part by re-packing complicated, toxic risk instead of making sound investments. Unregulated derivatives, like mortgage-backed securities were bundled, packaged, and hidden through complex financial instruments and unclear practices. In the end, we had an unsustainable ecosystem that benefited those "in the know" and asked taxpayers to foot the bill when the system collapsed. I support proposals to bring light to the shadowy practices of derivatives trading by creating a clearinghouse for them to be listed and exchanged.
One of the most apparent systemic breakdowns leading up to the recent financial meltdown was the faulty AAA investor-ratings assigned to junk assets. Under the model, ratings agencies are paid by the same financial institutions whose assets are being rated. As a result, ratings agencies have often been competing on their willingness to alter their ratings, instead of integrity of their analysis. I propose we create an SEC regulated clearinghouse for ratings to remove the conflict of interest and better protect investors. Credit rating agency reform was a glaring absence from the recently passed financial reform bill that must be addressed now.
I also support appointing a systemic risk regulator to identify early warning signs of financial firm failure and have authority to enact corrective actions. Lastly, I support strong consumer protections and oversight to end predatory lending and abusive credit practices.
--Written by Glenn Hall in New York.
>To contact the writer of this article, click here:
Glenn Hall
.
>To follow the writer on Twitter, go to
.
>To submit a news tip, send an email to:
.
Disclosure: TheStreet's editorial policy prohibits staff editors and reporters from holding positions in any individual stocks.