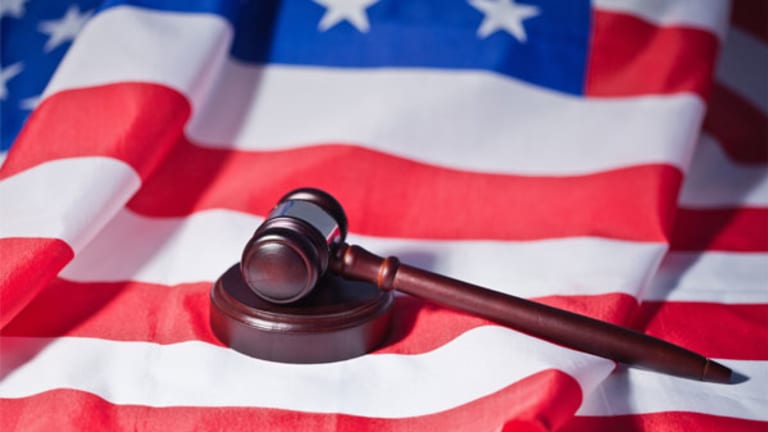 NEW YORK (
) -- Texas Gov. Rick Perry and former Massachusetts Gov. Mitt Romney both say they support a national right-to-work law.
Workers outside right-to-work states currently are obligated to pay the union fees as a condition of employment at firms that have unions, which is in accordance with the National Labor Relations Act. But the unions cannot demand membership.
"Gov. Romney ... would sign a national right-to-work law if it came across his desk," Romney spokeswoman Andrea Saul told
TheStreet
in an email.
"Governor Perry would support Senator DeMint's national right to work bill," Perry spokesman Mark Miner told
TheStreet
in an email.
Sen. Jim DeMint (R., S.C.) introduced the National Right to Work Act in March 2011, which aimed to protect "the free choice of individuals to form, join, or assist labor organizations, or to refrain from such activities."
DeMint's state has seen a heavy labor dispute that concerns a Boeing plant in North Charleston, S.C., as the National Labor Relations Board general counsel ruled in April that Boeing's decision to build the plant
represented an illegal retaliation for a 2008 strike by the International Association of Machinists at one of its plants in Everett, Wash.
Both politicians say they disagree with federal law that requires non-union employees to pay union dues at an agency-shop firm.
"Federal law should not force workers to pay dues," Miner said.
"Governor Romney does not believe any law should force employees to pay dues as a condition of employment," Saul said.
National Right to Work Committee president Mark Mix said he is "encouraged" by the two candidates' comments.
"Gov. Perry and Gov. Romney have established that they understand that right-to-work law is not only a good policy, but it's also good politics," Mix said.
Twenty-two U.S. states have laws that prohibit labor union-employer agreements that require union membership and union fees as a condition of employment for new hires and current workers.
The National Right to Work Committee said it sent a survey to all Republican candidates for their positions on national right-to-work laws; the deadline for responses is Dec. 15.
Mix said in an interview with
TheStreet
last week that Romney didn't respond to the same survey during his 2008 presidential run, and he said that at that time Romney had indicated he was opposed to a national right-to-work law.
In early September, Teamsters President Jimmy Hoffa defended labor unions and criticized the Tea Party for what he called a "war on workers."
"They've got a war, they got a war with us and there's only going to be one winner," Hoffa said to a crowd in Detroit on Sept. 5. "President Obama, this is your army. We are ready to march."
The president spoke to the same crowd immediately after Hoffa's combative remarks.
"When union workers agree to pay freezes and pay cuts -- they're not doing it just to keep their jobs," Obama said at the Labor Day event. "They're doing it so that their fellow workers -- their fellow Americans -- can keep their jobs."
-- Written by Joe Deaux in New York
>To submit a news tip, send an email to: