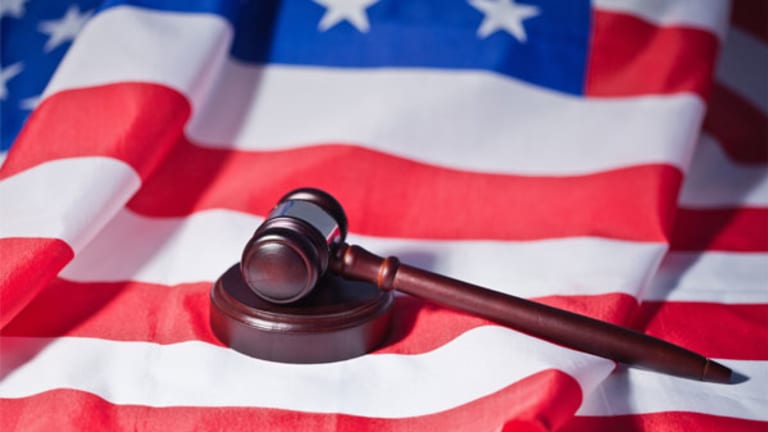 Perry, Romney Spar; Gary Johnson Zings Obama
Republican eyes were glued to Texas Gov. Rick Perry and former Massachusetts Gov. Mitt Romney as the two frontrunners 'bludgeoned each other over Social Security, health care and books during a debate.
NEW YORK (
) -- Republican eyes were glued to Texas Gov. Rick Perry and former Massachusetts Gov. Mitt Romney late Thursday as the two front runners "bludgeoned" each other over Social Security, health care and books in a GOP debate.
Former Utah Gov. Jon Huntsman Jr. captured the mood of the night when he was asked who he would choose as a hypothetical running mate, and Huntsman joked that it probably wouldn't be Perry or Romney because he felt like they were going to bludgeon each other to death.
Hosts of the
Fox News
/
Google
debate in Orlando, Fla., immediately asked Perry for a specific jobs plan, but the Texan responded, "You'll see a more specific jobs plan," hinting he might reveal one soon.
Romney launched into the question with a comment that employer tax rates had to be competitive. "Government and regulators have to be allies of business, not foes," Romney said.
The former governor then mentioned trade policies and said the U.S. needed trade that worked for the country and not for "cheaters" like China.
Former House Speaker Newt Gingrich took the opportunity to address unemployment compensation: "Unemployment compensation should be tied directly to a training program," he said.
Gingrich added the United States should spend the time to train people who are out of work so the country could have the best trained work force in the world.
Former New Mexico Gov. Gary Johnson made his first appearance in the GOP debates since May, mentioning how he started a one-man handyman business and grew it to a 1,000-employee operation. Johnson moved his focus to the federal debt and said that he promised to propose a balanced budget amendment in 2013. He also mentioned his support of a fair tax in order to "reboot" the economy.
Romney challenged Perry's plan to let the states decide how to handle issues of Social Security when the former Massachusetts governor asked how the program was supposed to work. Perry said that he would give state employees and state retirees the choice to go off Social Security.
Romney responded that Perry's views on Social Security were different from what the Texan's book had said six months ago.
Perry challenged Romney for his health care program in Massachusetts. Perry claimed that Romney had said his Massachusetts health care plan would be a good idea for the rest of the country. Romney flatly denied the claim and said that the plan worked specifically for Massachusetts.
"Nice try," Romney responded to Perry, a quip he spewed at the Texas governor multiple times.
Rep. Ron Paul (R., Texas) remarked that tough economic times left the United States in an unusual circumstance. "You should not ignore the fact that in tough economic times money and people want to leave the country. That's unfortunate," Paul said.
At the center of the whole debate, though, was the common thread that President Obama was to blame for the nation's troubles.
And it was Johnson who made the crowd-pleasing Obama jab for the night: "My next-door neighbor's two dogs have created more shovel-ready projects than this president."
-- Written by Joe Deaux in New York.
>To submit a news tip, send an email to: