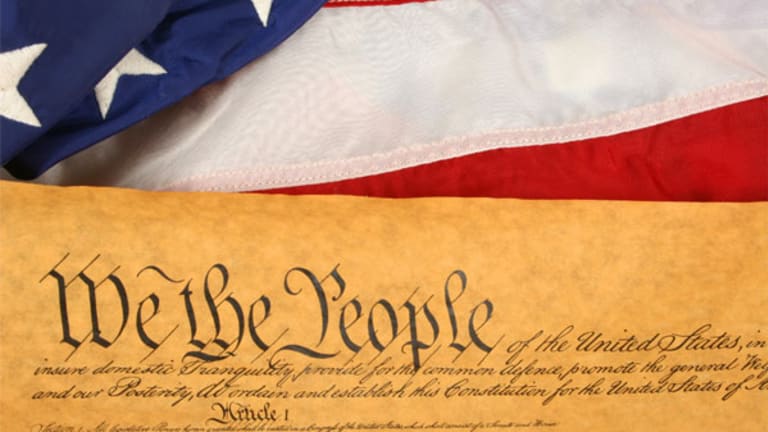 Perry, Giuliani Snag GOP Limelight
Two undeclared men snag the spotlight in the GOP presidential race ahead of the Ames Straw Poll set for Saturday in Iowa.
NEW YORK (
) -- Two undeclared men have snagged the spotlight in the Republican presidential race ahead of the Ames Straw Poll set for Saturday in Iowa.
Texas Gov. Rick Perry and former New York Mayor Rudy Giuliani received broad support among Americans in a
CNN/ORC International
poll that found the politicians had collected 15% and 12% of the vote, respectively, from 1,008 telephone respondents asked to select a candidate among Republican hopefuls.
Former Massachusetts Gov. Mitt Romney maintained his front-runner status as he topped his unannounced running mates with 17% of the vote amid a field of 13 current and potential candidates. Respondents also voted for "someone else" (2%), "none" (4%) and "no opinion" (2%).
When the poll pitted GOP members as hypothetical nominess individually against President Barack Obama, Giuliani proved the only person to best the commander-in-chief, 51% to 45% among registered voters. The next closest was Romney, who trailed the president 49% to 48%.
Perry fared worse against Obama at 51% to 46%, but it was enough to put his fictional head-to-head race with the president ahead of Rep. Michele Bachmann (R., Minn.) (51% to 45%) and former Alaska Gov. Sarah Palin (55% to 41%).
The poll comes ahead of Perry's expected announcement this week that he will run for president. Perry told
TIME
on Thursday that he wouldn't be this far into the process
unless he wanted to run for president in 2012.
Giuliani has yet to decide if he will enter the field. A group of nine candidates will feature on the straw ballot in Ames, Iowa on Aug 13. Three of those candidates chose to skip the event: Romney, former Utah Gov. Jon Huntsman and former House Speaker Newt Gingrich.
-- Written by Joe Deaux in New York.
>To submit a news tip, send an email to: