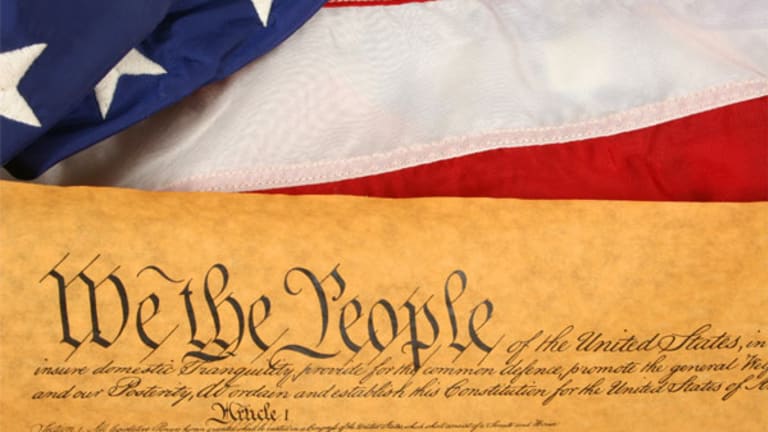 Paterson Won't Run; Will Street Foe Cuomo?
New York Gov. David Paterson is announced Friday that he won't run for election; Wall Street nemesis Attorney General Andrew Cuomo is expected to make a run for the governorship.
NEW YORK (
) -- David Paterson, whose unexpected road to the governorship of New York has been troubled from the start, announced Friday that he would not seek election to a full term.
At a press conference, Paterson said all the usual things about public service and stepping aside when one becomes a distraction to the greater good, referring to himself at one point as having "become a celebrity cartoon character made fun of by the public."
Paterson said that he has always tried to do right by the public, and that he rests assured that he did his best, working hard, even when he had to stand-alone.
There had been prior indications that Paterson would ignore requests from political power brokers to step aside and would move ahead with his campaign. Now the question is whether he can even finish out his term without further cries for his resignation.
Paterson's decision to not seek election has been at least partially provoked by accusations of assault made by a woman against one of Paterson's top aides, David Johnson, and further accusations that Paterson and the state police attempted to cover up the domestic assault complaint.
Paterson said during the press conference that he had never abused his office, and that he looked forward to a full investigation.
Attorney General Andrew Cuomo, who is investigating the domestic assault case and cover-up -- and who has also been a thorn in the side of Wall Street for some time, picking up where Spitzer left off during his tenure as attorney general -- is expected to be the Democratic nominee for governor.
Governor Paterson said he would support Andrew Cuomo when the appropriate time comes. There were also calls on Friday afternoon for an independent investigator to be appointed in the alleged governor's office domestic assault case, since Cuomo has stated his intention to run for the governorship that Paterson is vacating.
For Wall Street, however, Cuomo's involvement in the domestic assault investigation is nothing compared to Cuomo's rising profile as the new and improved version of Eliot Spitzer's white-collar crime-fighting hero.
Cuomo has been particularly hard on
Bank of America
(BAC) - Get Bank of America Corp Report
-- related to the ongoing legal battle over its acquisition of Merrill Lynch and bonus payments -- and filed fraud charges against Bank of America and former Bank of America top executives in early February.
It can't be seen as good news for Wall Street that a major nemesis may soon be given the top political job in the state. On the other hand, Paterson has not been considered a viable candidate for some time already, and Cuomo's likely run for governor appeared as a fait accompli to many political watchers.
-- Reported by Eric Rosenbaum in New York.
RELATED STORIES:
Follow TheStreet.com on
and become a fan on
Copyright 2009 TheStreet.com Inc. All rights reserved. This material may not be published, broadcast, rewritten, or redistributed.